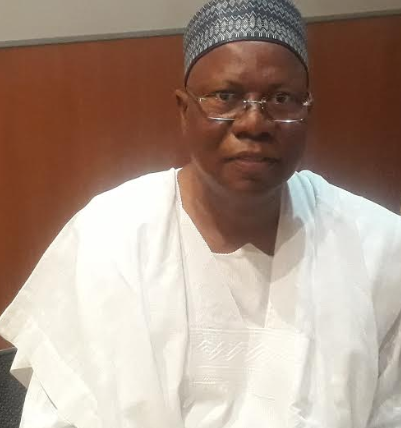 AlhajiInua Mohammed is a former President of the Association of Nigerian Licensed Customs Agent (ANLCA) and Chief Executive Officer of Jafana Ventures. In this interview with Shulammite 'Foyeku, Mohammed speaks on issues affecting the Nigerian port system includinglack of professionalismin freight forwarding practice.
Excerpts:
We did not hear about you again after your experience in the hands of the National Drug Law Enforcement Agency (NDLEA) some few years ago. Have you left the clearing business?
No. I have not left the industry. You remember I had a case where I was detained for almost a year and I will want to use this opportunity to say a big thank you to Ships & Ports. When the whole problem started, they were right with me till the final day and they gave a very good account of what many people misinterpreted about what happened. I must give kudos to Ships & Ports for their fine journalism and their goodwill to my predicament. Before the problem, I established a manufacturing company where we were producing doors, wardrobes and kitchen. I thought about it that age was not on my side anymore and most of my mates when I started the clearing business have retired. The little ones that were behind us now are the bosses and in this freight forwarding business, there is no much respect when it comes to the business so I thought diversifying would have been the best option so I established a manufacturing company.
I have the intention of spending less time for the freight forwarding business but when the problem happened, unfortunately those I gave the company to run messed the business up and it was a big loss to me. Now I have diversified into importation, and I am bringing in soya milk in cans. I will say the business is not doing badly because people are getting to know more about the product. Notwithstanding, I am still into clearing but not as much as it was before. Then it was more or less my full time business but now, I give clearing only about 30 or 40 percent.
Looking at your experience, what will be your advice to Customs agents?
What really happened was misinterpretation. We are freight forwarders. We are being given containers to clear of which we don't know what the content is. They only handed document to us to clear. Unfortunately, in this case, my boys have already rushed to clear the goods without knowing that there was a fine concealment. Nobody will ever see that kind of consignment and think that there was something inside except somebody that was there. The concealment was very perfect. What I will just say is that what happened to us was very unfair. There is need for government to train and retrain its officers be it Customs, Immigration and NDLEA officials because we would not have gone through that bad experience if the NDLEA officials knew the implication of what they did to us. We were lucky otherwise we would have been made scapegoat.
Had it been we have a procedure of telling the consignee that whatever happen with what you are given to us to clear is at your own risk not ours and the consignee sign the document, then we would have been exempted because we would have gotten document backing us up that we don't know the content of the container. But in this case, everybody will think that we conspired with the consignee. So the young ones coming up should be very watchful and know how to handle documentation.
With no functional scanners at the port, what would you say about our cargo clearance procedure?
We have problem in this country. On the issue of scanners, I don't know when it will ever work because on one side, the Customs wants physical examination, and they know that with the system of operation in Nigeria, you will see a container with almost about 20 to 30 items. So Customs will always use that avenue to make you 'do something'. The Federal Government must insist on getting scanners for the ports because this issue of nonfunctional scanners is what is making government lose revenue. That is why corruption can never end in the ports because Customs will prefer physical examination and when they do, they must make you 'do something'.  The government should forget about the cost and get scanners at the port. I expect that Apapa port alone should have at least five scanners while Tin Can should have about three or four scanners not just one because when you bring in new scanners and overwork it, there is tendency that it will break down. So we need to work towards getting more than one scanner at the port.
Do you think Customs can do away with manual documentation by 2021?
Sincerely it will be very difficult. That is what they have been telling us since the 1990's that they will go paperless and do away with manual documentation, but that is not so today. Anybody coming to the port, the first thing that comes to his mind is how he is going to make money so abolishing manual documentation completely may be difficult for Customs.
What do you think can be done to address the issue of empty containers littering the port roads? 
The problem is the government because there is no regulation. If a vessel is coming to Nigeria, she must know how many boxes she is carrying and how many she is going to lift from Nigeria. At least if a vessel is bringing in containers, she must take the ones she brought before. But when you bring in and you don't carry what you have before, there will be congestion. The problem we have is regulation, they just come and dump, and because the port is already congested, every ship that comes cannot take because each ship has a timetable and how many hours or days it has to stay in a particular port before they continue. They will definitely leave whatever they were to carry because there was no space for them to carry. Most of the vessels that come to the country leave empty even though they have room to take thousands of containers but there is no access to the port to offload the containers.
I am into haulage business; my vehicles sometimes stay two weeks on the queue. In the past, they work four times a week because I do inland container business from Lagos to Kano. But now, they hardly do one or two transport in a month. Just look at everywhere, every corner of Lagos is littered with containers. God forbid, if anything happens in this Apapa, we are in trouble. I think the government should regularise how many containers coming in and they should make way for any vessel that is coming to lift empty boxes away. All we need is set up a taskforce to ensure that every vessel that comes in lifts empty boxes. The problems we have again are the roads. I have an office in Apapa but I only go once or twice a week because of the traffic gridlock. It is a shame that sometimes, I have to visit my drivers on the bridge to go and give them food and soap to wash their clothes. They wash their clothes on EkoBridge and dry it there. The high cost of freight today is because of the port system. Before any container enters the port, you have to give something; when it is leaving, you must also give.
What would you say about lack of professionalism among clearing agents?
Our biggest problem is greed. Greed in the sense that everybody wants to make money whether they do the right thing or not because they hear there is money in the port.  If we do the proper thing, we might get it right in this industry, but if we do the wrong thing, then we will not. The business now would have been the best because there is automation and online clearing. It has been made so easy that even if you are in London, you can clear your goods in Lagos. But the problem is interface; the Customs wants to see you, NPA, NLDEA, SON, police want to see you. Why would they see you?  If it is true that there is discrepancy in a container cleared, the best way is for Police to refer it to Customs and for Customs to make sure the person pays the right duty. But the Police will want to carry the container to their office despite the fact that they know nothing about the business. They will only claim they are working on intelligence. We the freight forwarders also have a share in the problem because we are always in a hurry to avoid demurrage. So instead of paying demurrage of N100,000 we will prefer to pay the police N20,000 just to let us go because your importer will not listen to you if you give him additional cost. He will simply tell you the extra charge is due to your incompetence. So these are part of the problems.
Copyright Ships & Ports Ltd. Permission to use quotations from this article is granted subject to appropriate credit given to www.shipsandports.com.ng as the source.