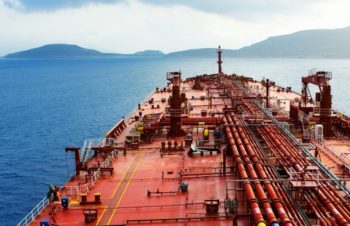 Greek companies continue to lead the way in vessel ordering this year, followed closely by Chinese firms, according to data provided by Alibra Shipping Limited.
Around 146 firm vessels have been ordered so far this year across the bulker, tanker and container segments. Additionally, some 26 optional vessels are attached, of which all but two are for tankers – showing that shipping companies "still see some potential upside in the wet trade."
Internationally, buyer appetite continues to be for tankers. Of all 93 firm orders for tankers from buyers around the world, 27 are for very large crude carriers (VLCCs), plus 8 options. Some 23 orders have been placed for Aframaxes, of which around half will be LR2s. A great deal of orders have been seen for small tankers too with contracts for 21 tankers of up to 15,000 dwt, Alibra Shipping informed.
So far this year, Greeks have ordered 40 of these 146 firm vessels, while Chinese buyers account for 26. China has exclusively contracted tankers across a wide range of tonnages. Only around 65%, representing 26 vessels, of Greek orders were for tankers, in which they favoured VLCCs with 15 new ship contracts.
Additionally, Alibra Shipping said that firm orders from Greeks reached 14 for bulk carriers, of which 10 are Panamaxes.
"International companies continue to favour China and South Korea as the place to build their bulkers, tankers and containerships," Alibra Shipping writes.
"Respectively, the countries account for 45% and 44% of all the firm orders we've tracked this year. Japanese yards have so far only snared 7%." 
Copyright Ships & Ports Ltd. Permission to use quotations from this article is granted subject to appropriate credit given to www.shipsandports.com.ng as the source.