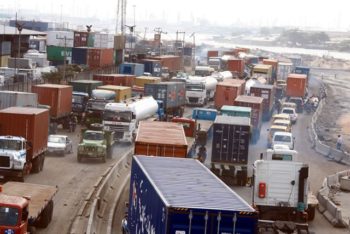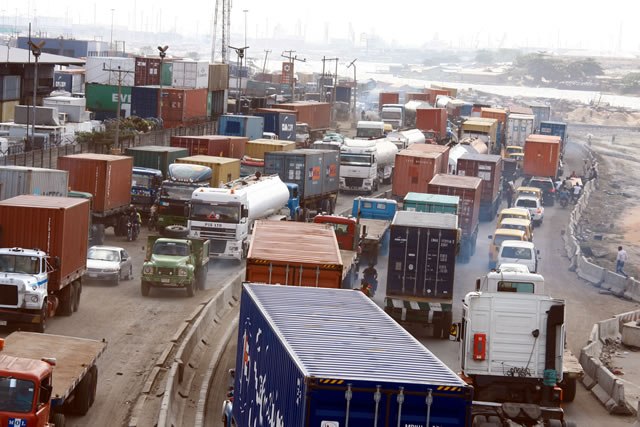 Vice Chairman of the Presidential Task Force on Apapa Gridlock, Kayode Opeifa, has raised alarm that some residents of Apapa, who have properties close to the waterfronts, are now converting them to truck terminals with the approval of the Nigerian Ports Authority (NPA).
Opeifa who spoke at a stakeholders meeting organised by the Nigerian Shippers Council (NSC) in Lagos on Tuesday, said it is illegal for property owners to convert residential buildings to truck terminals without the approval of the Lagos State Government.
He said, "Some residents of Apapa have converted their properties to terminals without any approval from the Lagos State Government. When we approached them, they said they have NPA approval but I told them it is illegal for them to operate without Lagos State approval. 
"If you go to Creek Road, there are residents that are taking 100 trucks. They brought in 200 containers, truck drivers and their motor boys hanging at the jetties without considering the safety of our waterways. 
We have two properties on Creek Road now in barge operations. As far as Lagos State is concern, if you have any license from anywhere, it is an illegal license because the property was not registered for that purpose."
Opeifa, who claimed that there is no more gridlock in Apapa as being portrayed in the media, disclosed that the Lagos State Government has approved the deployment of 200 Lagos State Traffic Management Authority (LASTMA) officials to Apapa.
He said the mandate of the his presidential task force was not to solve the gridlock but to ensure that there were no stationary trucks on the Apapa bridge, noting that without the development of an effective truck park and call-up system, as well as implementation of workable empty container return policy, it will be difficult to achieve sanity on the port access road.
"Our team was not set up to look at gridlock. We believe at the end of June 2019, we have moved away from gridlock. A lot of people taught our job is to come and solve the gridlock in Apapa 100 percent, but the answer is no," he said.
In her reaction, Port Manager, Lagos Port Complex Apapa, Fumilayo Olotu, refuted the claims by Opeifa, stating that NPA did not license any illegal jetty.
She said while barge operations remain a viable solution to the Apapa gridlock, the conversion of buildings with waterfronts to jetties in Apapa is not healthy for NPA.
According to her, "We know the jetties that we licensed and there is a list we can make available. When we heard about it, we were mandated to go there and check but I was pelted with stones because they did not want us to get there." 
Olotu called for collective efforts of agencies at the ports to end the menace of the Apapa gridlock even as she urged truck drivers to only ensure that their containers are ready for pick-up before they request permit to access the port.
She also warned that truck drivers working for manufacturers involved in illegalities would not be allowed into the port. 
Olotu further stated that the NPA management had observed that because trucks belonging to manufacturers are given priority to move into the port between 12 a.m. and 5 a.m., most of their drivers shunt for other truck drivers who are not on queue. 
She said, "During the day, everybody wants to comply with the call up system. Because manufacturers have been given priority to move around 12 a.m. and 5 a.m, a driver will allow another truck to shunt in front of him after collecting a bribe of N20,000. 
"We also observe that some illegal trucks approaching the ports either have uniform men driving or escorting trucks. This is an appeal to the manufacturers that they should call their drivers to order because anyone caught will be turned back at the port gate."
Speaking earlier, Director, Consumer Services of the Nigerian Shippers' Council, Cajetan Agu, said there is an urgent need to put the Lilypond Truck Park back into use to address the Apapa gridlock.
Agu, who identified corruption among security agencies as a major factor responsible for the persistent gridlock called on the Presidential Task Force to liaise with the Lagos State government on creation of mobile courts to enforce compliance as well prosecute those seeking bribes from truck drivers.