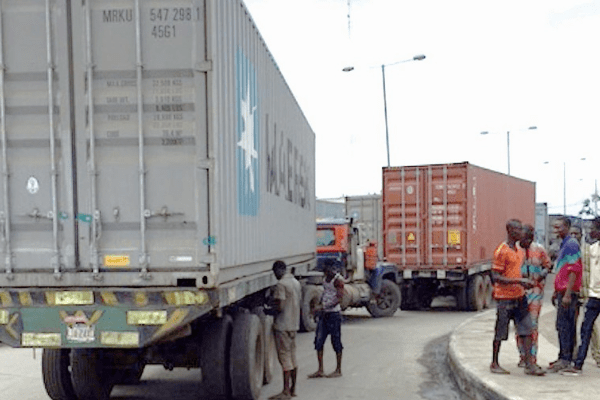 The gridlock is back on the Apapa-Oshodi expressway five days into the commencement of the much-touted electronic call-up system for port-bound trucks.
The electronic call-up system kicked-off with high hopes on Saturday February 27, 2020. Under the system, all trucks are expected to leave the roads and wait at designated parks until they are called into the port when needed.
But less than a week into the new system developed by the Nigerian Ports Authority (NPA) and the Lagos State Government, the busy Apapa-Oshodi Expressway, which experienced temporary respite since Saturday, became heavily congested again yesterday, no thanks to trucks that parked on the road.
Officials of the newly constituted Lagos Special Traffic Management Team on Apapa Gridlock were nowhere in sight as motorists and residents got stuck in traffic for several hours due to indiscriminate parking by truck drivers on the expressway.
The traffic extended from the Coconut area of the expressway all the way to Mile 2.
Spokesman of the Nigerian Ports Authority, Ibrahim Nasir and Chairman of the Lagos Special Traffic Management Team on Apapa Gridlock, Oluwatoyin Fayinka, did not respond to calls made to their mobile phones to explain the return of the trucks to the highway.