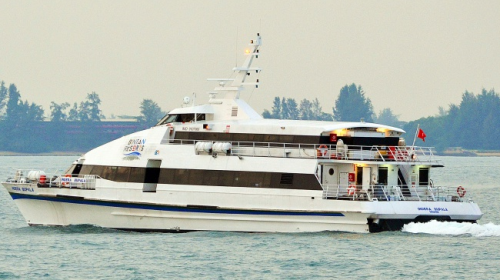 The Singapore-flagged high speed passenger ferry Indera Bupala grounded in heavy seas off Bintan, Indonesia, on July 15.
The ferry's 40 passengers were evacuated by the Indonesian Coast Guard.
The 478 GT Indera Bupala had been en route from Singapore to Lobam, Indonesia, at the time of the accident, which is said to have been caused by bad weather and heavy rain.
The Indonesian Coast Guard said the ship's hull was not punctured and that there was no leak from the ship following the grounding.
The officials noted, however, that the 40-meter-long ship was not capable of sailing under its own power, adding that it was coordinating further action with the shipowner.