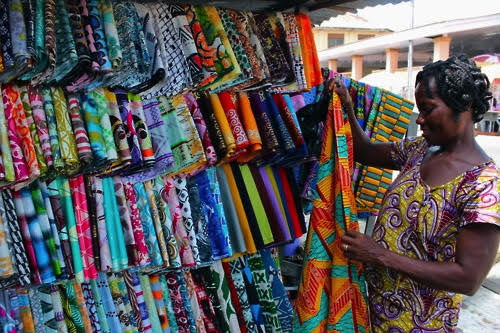 The International Freight Forwarders Association (IFFA) has condemned the restriction of textile importers from accessing foreign exchange by the Central Bank of Nigeria (CBN), saying that manufacturing companies do not have the capacity to produce enough to meet local consumption.
The Federal Government through the CBN had last week added textile to the list of 41 items ineligible for officially sourced forex.
Speaking in a chat with SHIPS & PORTS DAILY, the National President of IFFA, Sam Onyemelukwu, said the Federal Government must first create the enabling environment for manufacturing to thrive before restricting importation. 
Noting that the textile industry has suffered massive setback due to lack of stable electricity supply, Onyemelukwe stated that CBN's action would be counterproductive and lead to loss of revenue as smuggling of the item will continue unabated.
He said, "Policies of government must be consistence. Today we ban, tomorrow will lift does not do the economy any good. The government should think more inward than outward. Our greatest challenge in Nigeria today is power. Without steady power supply, the cost of production will always be high. So let us get our enabling environment conducive first before we begin to talk about blanket ban.
"At the long run, if the enabling environment is not there, the reason behind coming up with this kind of policy such as setting up industries and creation of jobs cannot work.
"We need to create the enabling environment first before we begin to talk about that type of policy. What we need to need to look at instead of blanket ban is to come up with levy apart from the duty. It will do the economy more good such that even the homegrown industry we are looking on to will be able to compete. But when you say, you are banning, how do you measure the effort of the so-called local industries?"