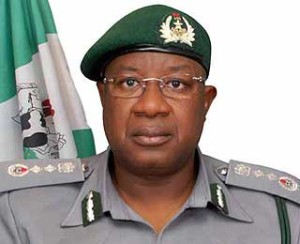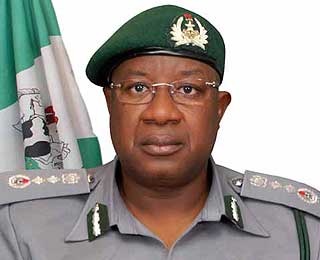 The Committee of Concerned Customs Officers (CCO), on Wednesday, faulted the inclusion of the former Comptroller General of the Nigeria Customs Service (NCS), Abdullahi Inde Dikko, in the list of alleged looters released by the Federal Government.
In a statement released on the behalf of the former customs boss in Abuja, the group said Dikko denied his alleged involvement in the looting of about N40billion as was claimed in the second list of alleged looters that was recently released by the Minister of Information, Alhaji Lai Mohammed.
The group said Dikko, served and retired voluntarily in 2015 without blemish and that with the automation of the revenue collection process of the NCS, it was impossible for anyone to divert the services' revenue under any guise.
The group said Dikko attributed his travails to some interested groups, who he said were bent on maligning his name having tried unsuccessfully to drag him into partisan politics.
They said, "With the reforms Dikko introduced, the process of revenue collection is now water-tight and absolutely shielded from manipulation and unauthorised access by anybody, no matter how highly placed.
"All import and excise duties are paid to commercial banks and it is compulsory that the money be remitted to the Federation Account at 6 O' clock every day of business and every morning.
"All the money collected resides at the Central Bank of Nigeria. The Comptroller-General is never a signatory to any account. The money allocated to Customs was not without control.
"All projects strictly followed due process. The Comptroller-General had his expenditure and approval limits, and reported to the Board of Customs and Excise and also the Federal Executive Council.
"As a non-partisan professional, even in retirement, Dikko remains unflinching in his loyalty to Nigeria and the institutions of government.
"He has never betrayed his family, the Customs, as an institution, and the government and people of Nigeria for the privilege given him to contribute his quota towards the development of critical agency as the NCS," read the statement signed by leader of the group, Assistant Comptroller (AC), Jonah Amache.