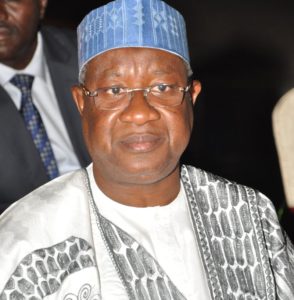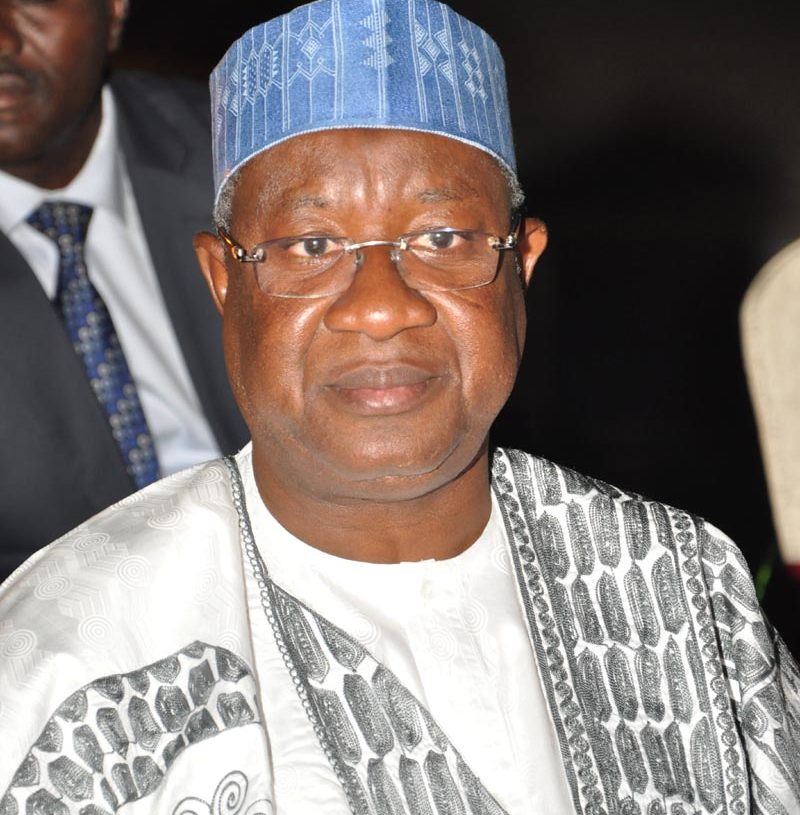 A former Deputy Comptroller General, Nigeria Customs Service, Musa Tahir, on Thursday said that he had no clue why former Comptroller-General of Customs, Dikko Inde Abdullahi ordered the payment of N12 million into Justice Rita Ofili-Ajumogobia's bank account.
Giving his testimony during cross-examination by Olawale Akoni in the trial before an Ikeja High Court, Tahir said, "I have seen Hon. Justice Ofili-Ajumogobia but I have never met her one on one.
"I don't know why the former Comptroller General of Customs, Alhaji Abdullahi Dikko, said the money should be paid into my colleague Musa Omale's account to be forwarded into the company account of the judge.
"I don't have the paper in which the CGC wrote the directive; the paper was handed over to Omale who worked in my office.
"I don't know the source of the money, the CGC who gave the directive is still alive."
Tahir while giving his evidence-in-chief on May 26 had told the court that Customs paid N12m sourced from 12 Area Commands into the bank account of the judge.
In his May 26 testimony, Tahir had said, "Sometime in 2014, when I was a Deputy Comptroller General, I was working at the NCS headquarters Wuse, Abuja. I was in the office of the CGC, Abdullahi Dikko, my immediate boss.
"Dikko handed a paper and the name and bank account details of a company called Nigel and Colive was written on it.
"I was told to hand over the piece of paper to one Musa Omale, who worked in my office and I was told by Dikko to liaise with Area Comptrollers of 12 commands who will send some money to Omale who will in turn transfer the money into the account.
"The twelve commands are; Tin Can Island, Lilypond Area, Kirikiri Lighter Terminal, Abraka, Seme Area Command, Murtala Area Command, Area Command Field Operations Zone A and Area Command Field Operations Zone B.
"Kaduna Area Command, Katsina Area Command, Federal Operations, Zone C Area Command, Onne Area Command in Port Harcourt and Ogun Area Command."
After Tahir completed his testimony, Rotimi Oyedepo, the EFCC counsel, told the court that the prosecution had filed late, an additional list of witnesses and had just served the defence that morning.
The EFCC prosecutor said the proof of evidence of their next witness – one Dr Olumuyiwa Solanke was served late on the defence by their team due to a regrettable omission.
"Our next witness is one Dr Olumuyiwa Solanke, whose proof of evidence was filed and served on the defence this morning.
"It is the constitutional right of the defence to adequately prepare for their defence.
"I have to apologise to the defence for filing Solanke's proof of evidence just this morning, it was omitted from the file from where I made copies of the other witness statements which were earlier filed.
"I would not be opposing to their request for an adjournment," he said.
Justice Hakeem Oshodi adjourned the case until September 29 for continuation of trial.
Ofili-Ajumogobia is standing trial alongside Godwin Obla, a Senior Advocate of Nigeria (SAN) and former EFCC prosecutor.
The two have been jointly charged with two counts of perverting the course of justice.
Obla is facing an additional two counts of offering gratification in the sum of N5 million to Ofili-Ajumogobia, a public official while serving as a judge.
Ofili-Ajumogobia faces a 26-count charge bordering on unlawful enrichment, taking property by a public officer, corruption, forgery and giving false information to an official of the EFCC.
Both denied all the charges.
Nine witnesses including bankers and Customs officers have so far testified for the EFCC at ongoing proceedings about how the judge allegedly laundered funds illegally into various bank accounts belonging to her.   
Copyright Ships & Ports Ltd. Permission to use quotations from this article is granted subject to appropriate credit given to www.shipsandports.com.ng as the source.