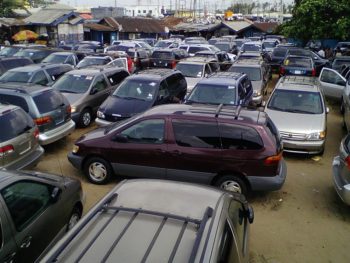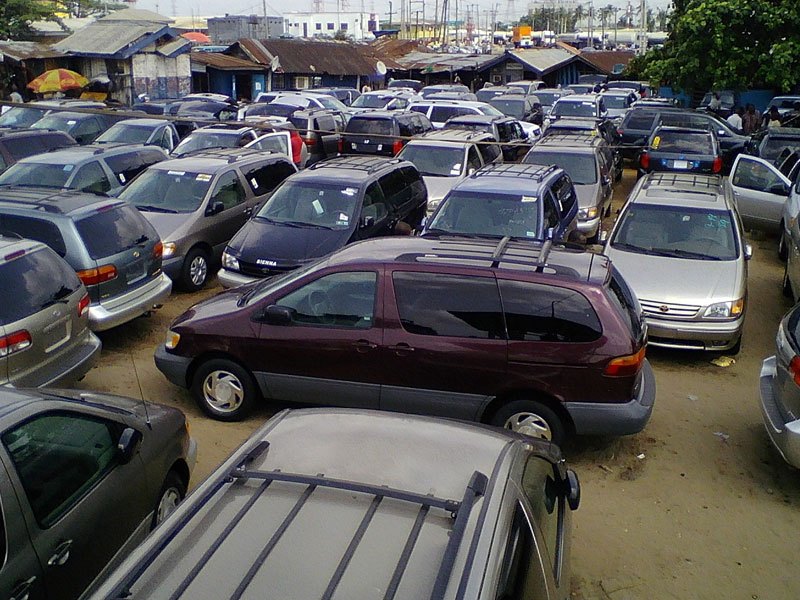 Some Nigerians interested in participating in the Nigeria Customs e-auction to purchase seized vehicles are complaining of difficulty in accessing the platform.
The Nigerians, who spoke with the News Agency of Nigeria on Thursday in Abuja, complained that the e-portal had not been opening for registration since July 3 when it was inaugurated by Comptroller-General of Customs, Hameed Ali.
The Customs boss at the inauguration said that the e-auction platform was aimed at giving all Nigerians equal opportunities to partake in bidding for seized vehicles and to increase Customs' revenue.
However, the Public Relations Office of Customs, Deputy Comptroller Joseph Attah, said no fewer than 43 people including a journalist had won the bidding for vehicles in the first 48 hours after the launching.
A banker named Tarfa Suleman said that he was able to register and access the e-wallet but was unable to bid.
Suleman said that whenever he tried to bid, the server would go off, showing instructions like "not found''"refresh'' and "try again".
"I don't know why it was so difficult for me to bid, so l later called my friend to find out if he was able to bid, but he told me he has not (been) able to access the portal let alone registering. 
"I think I was able to access the e-wallet because I am banking with Jaiz Bank," Suleman said.
Suleman frowned at the idea of using only a bank with limited branches considering the population of the country.
A businessman, Okey Chukumezie, said attempts to access the portal to register for the bidding were not successful.
Chukumezie said that whenever he tried to be on the portal, it kept on bringing out a "not found" instruction.
"If the Customs Service is not ready to start this auction, why is it making Nigerians go through such difficulty?" he asked.
A public servant, Florence Wukoma said that when she tried to register using the Tax Identification Number (TIN) on the platform, it refused to accept it.
"Whenever I tried using my TIN, it kept showing instructions like `incorrect TIN', `TIN not found' or `use email address'.
"I think the portal is having technical issues and needs to be attended to urgently so that people can register," Wokuma said.
Another banker, Justina Aleburu, said that the portal was not just working.
"I have tried it severally, yet I can't access the portal let alone registering," she said. 
A civil servant, Adejola Babatunde, said that he was able to register after trying severally but was unable to access the e-wallet.
Responding to the difficulty being experienced by interested bidders in accessing the portal, Customs image maker, Joseph Attah admitted to NAN that there were technical issues on the e-auction platform "on the first day of the launching".
Attah added however that the challenges had already been resolved as many Nigerians were already accessing the platform.
He said that the announcement of the 43 winners of vehicles ended after 48 hours of the first batch.
"Every batch has 48 hours, the first 48 hours elapsed at noon on Wednesday July 5, and the system completely locks out everybody, automatically sends mails to the winners.
"That is why some bidders are beginning to experience problems and by Monday July 10, the system will open again for new set of bidders,'' he said.
On designated banks, Attah said that for now, it was only Jaiz bank that was on the platform because other designated banks were having Interswitch issues.
"These other banks will soon be on board as soon as they rectify the issues," he said.
Attah called on potential bidders to be patient and make use of the bank available on the platform for now until other banks are able come on board.
SHIPS & PORTS DAILY had reported similar complaints by several Nigerians on Tuesday.      
Copyright Ships & Ports Ltd. Permission to use quotations from this article is granted subject to appropriate credit given to www.shipsandports.com.ng as the source.