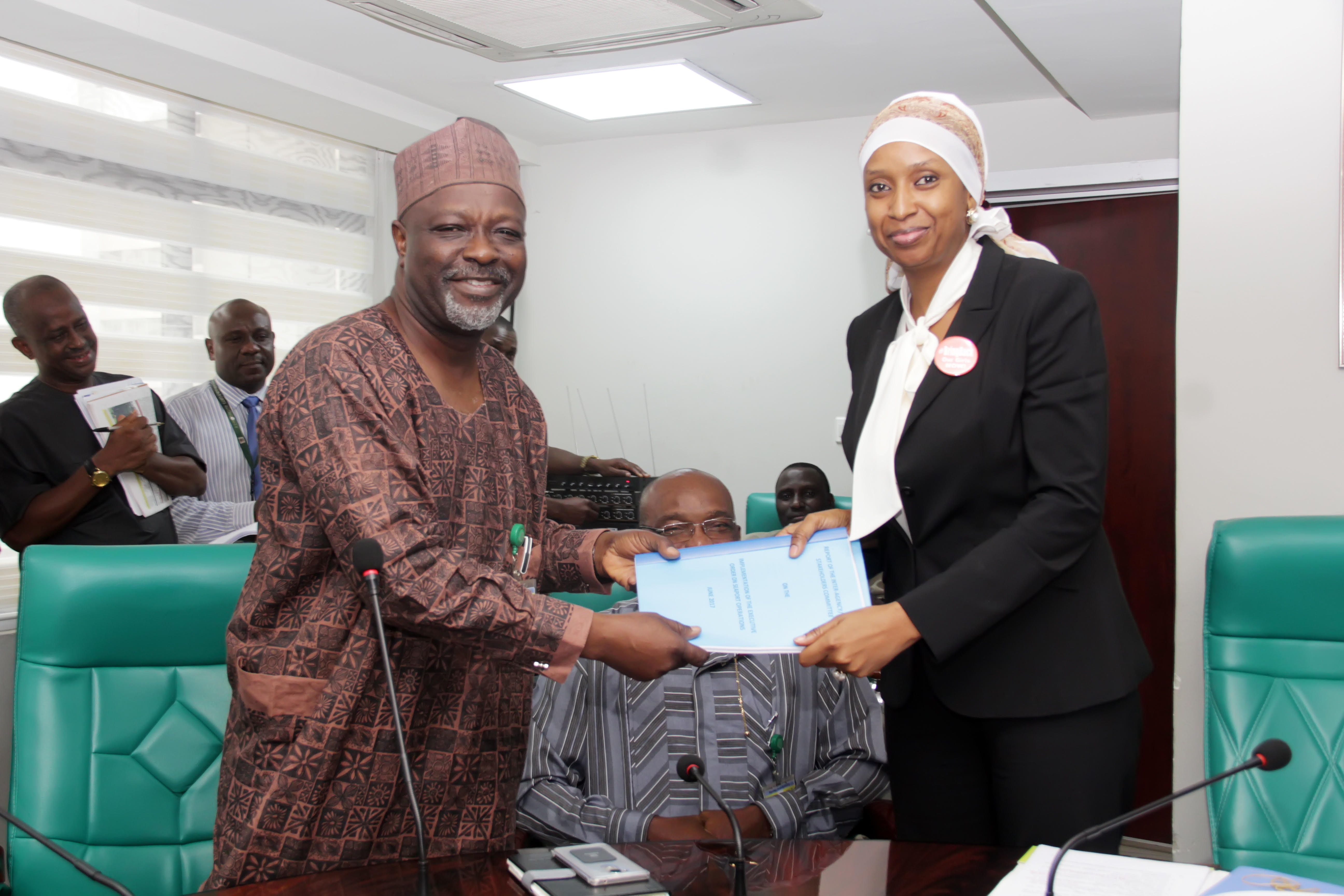 An inter-agency and port stakeholders committee on the implementation of Acting President Yemi Osinbajo's Executive Order on port operation has recommended that the Nigerian Maritime Administration and Safety Agency (NIMASA) reviews the number of its personnel boarding vessels for Port State Control as a way of reducing delays of vessel. 
The committee also recommended the reduction in the number of other government officials that board vessels calling at the port and elimination of delays caused by the officials before the commencement of ship discharging activities. 
The affected officials are those of the Nigeria Customs Service, Nigerian Ports Authority, Port Health Services, Nigeria Immigration Service and NIMASA. 
The recommendation is contained in a report of the committee exclusively obtained by SHIPS & PORTS DAILY.  
The committee asked the Federal Government to prevail on government agencies operating at the port to develop electronic database of their operations as a means of checking touting and other illegal activities. 
The committee also recommended the elimination of multiple checks usually carried out on imported cargoes by Customs and other government officials as well as the streamlining of cargo clearing processes such that the processes will terminate inside the port terminal. 
Recommendations of the committee also include the introduction of new port passes and electronic access control; regulation of human movement at the port; issuance of identity cards with biometric information of port workers and port users; coordination of joint security patrol by security officials and the creation of jurisdictional boundaries at the ports. 
Other recommendations are the handling of export cargo consolidation outside the port premises; cessation of export operation at the main port gate; uniform export procedure across Customs commands and the relocation of government officials from the port gate to terminals inside the port. 
The committee was set up on June 9 by Usman to draw up guidelines towards compliance with the Acting President's Executive Order issued in May. The EO aims to create efficiency in cargo clearance and enhance 24 hours port operation. 
The 27-member committee, chaired by the General Manager, Western Ports of NPA, Arc. Abiodun Gbadamosi, noted that automation of port processes is the panacea to corruption at the port.      
Copyright 2017 Ships & Ports Ltd. Permission to use quotations from this article is granted subject to appropriate credit given to www.shipsandports.com.ng as the source.