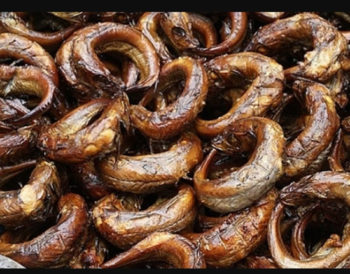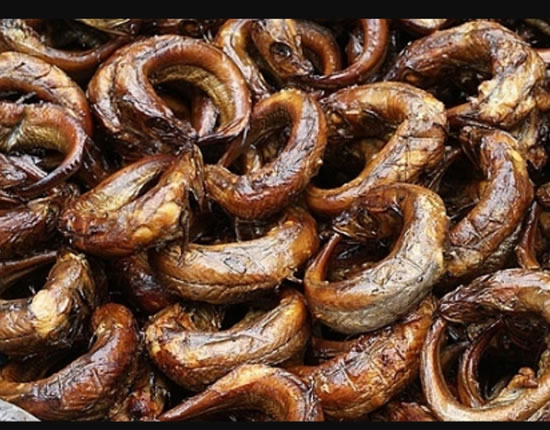 Catfish and Allied Fish Farmers Association of Nigeria (CAFAN) has called on the Federal Government to intervene in the ban by the United States government on the exportation of smoked fish to America.
CAFAN National President, Rotimi Oloye, made the call in Ibadan on Monday in an interview with reporters.
He said that fish farmers were facing serious constraints at the moment due to the latest ban on the exportation of smoked, processed fishery product into the US.
Oloye said, "The American Government had through Food Safety and Inspection Services (FSIS) notice of March 5, 2018, banned the exportation of smoked fish from Nigeria into America.
"The reason for this ban as detailed in the notice is failure to provide sufficient equivalence documentation within the required time frame.
"With the issued notice, our products after the 1st of March, 2018, are banned from entering America.
"There is no doubt that there are lots of challenges in the aquaculture industry, but this ban, if allowed to stay, will take away the last surviving straw the Nigerian Fish Farmers are clinging onto for survival."
Oloye disclosed that in the last two seasons, the fish farmers had been contending with the effect of smuggled frozen fish that came into the country with lesser value and cost which had pushed locally produced fish out of the market.
He added that they also contended with unfavourable season and non-availability of support logistics causing a reduction in production because a lot of investors have scaled down or fully abandoned the industry.
According to him, investors prefer to go into the importation of fishery products from the Asian countries, rather than engage in production.
"It is our prayer that the government will look into this issue and get the ban lifted; otherwise, the farmers and processors will be out of jobs.
"Apart from this, the earnings derivable from this source will not be forthcoming and any delay in taking appropriate action on our part may be taken as admission of guilt on the part of our government.
"We earnestly seek your intervention to do all the needful to solve this problem and other challenges militating against the industry.
"This will save the huge investment and engagement in the industry and allowed us to contribute significantly to the Nigerian economy through provision of quality food, jobs and earnings," he said.