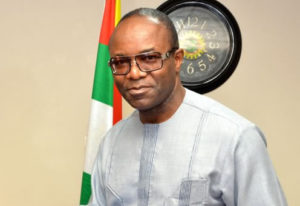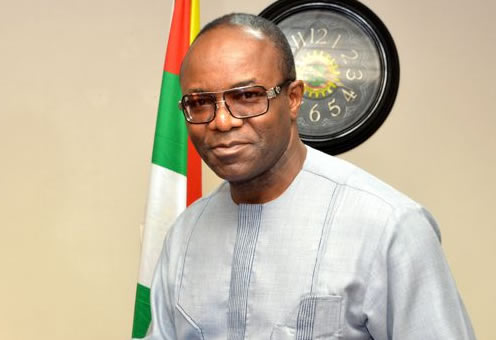 The Niger Delta Non-Violence Youth Leaders Assembly (NDYLA), a peace advocacy group, has applauded last Friday's visit of Acting President Yemi Osinbajo to Bayelsa, describing it as a morale booster.
The group also said that the visit had revived the hope of Niger Delta people of a sustainable peace and development in the region under President Muhammadu Buhari's administration.
The NDYLA, in a statement by its Secretary-General, Amb. Tonye Jeminimieme, urged Niger Delta people to give the government time to address the crisis in the region.
It said that the openness displayed by Osinbajo and the Minister of State for Petroleum, Dr Ibe Kachukwu, showed that the people of the Niger Delta would have a better deal at the federal level.
NDYLA called on the people of the region to remain peaceful and maintain the existing peace for the Federal Government to redeem its pledge of rapid development in the region.
The group also applauded Kachukwu on the proposed 20-point agenda by the Nigerian National Petroleum Corporation (NNPC), saying it is commendable and a show of complete good faith.
It, therefore, called for the elevation of Kachukwu as a substantive minister, to encourage doing more.
NDYLA said that the people of Bayelsa actively participated in the discussions during Osinbajo's visit and proffered solutions capable of ending the Niger Delta crisis, if implemented.
The statement read, "We are asking the Federal Government to inaugurate a team that will work with Pan Niger Delta Forum to review and consider the 16-point agenda, including the Ledum Mitee report, among others.
"We urge the Federal Government and National Assembly to pass the Petroleum Industry Bill (PIB) Bill and establish the Nigeria Merchant Navy Base to enhance security on our waterways.
"Federal Government should also expedite action toward commencement of the Bonny LNG and the Brass LNG.
"We call on the Federal Government to build five functional sea ports of international standard for the region, and commence the clean-up processes of the Koluama Oil Spill in Bayelsa.
"We also urge the Federal Government to make an upward review of the derivation formula and consider strongly the inclusion of indigenous firms and the allocation of Oil blocks."