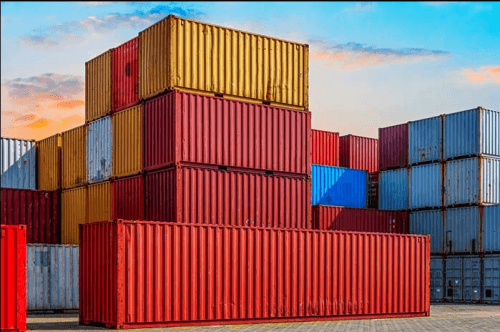 Five international freight transport and cargo handling organisations are collaborating on the adoption and implementation of safety practices throughout the global supply chain.
The Containers Owners Association, Global Shippers Forum, International Cargo Handling Co-ordination Association, TT Club and World Shipping Council (WSC) are working on producing a new guidance on packing standards for freight containers and other cargo transport units.
On Monday, the five organisations have published a 'Quick Guide' to the UN sponsored Code of Practice for Packing of Cargo Transport Units (CTU Code), together with a checklist of actions and responsibilities for those undertaking the packing of cargoes in freight containers specifically.
The aim of the collaboration is to promote awareness and wider use of the IMO/ILO/UNECE CTU Code.
Uffe Ernst-Frederiksen of the Containers Owners Association said, "Often overlooked is that the CTU Code also deals with supply chain parties' responsibilities to minimise visible pest contamination from containers and their cargoes. It is therefore appropriate that the material we are publishing draws attention to this important issue, stressing that minimising pest contamination of containers and their cargoes is a shared responsibility."
There have also been several widely reported container fires aboard ships, where containerised cargoes may have been the cause of, or contributed to, such fires.
The organisations believe that consistent, widespread and diligent adherence to the CTU Code by all parties within global CTU supply chains would significantly reduce these types of incidents.
Other occurrences such as container stack failures, vehicle roll-overs, train derailments, internal cargo collapses and pest contamination can also be traced to poor packing practices.
Lars Kjaer from WSC said, "We believe it is important to pro-actively review and, where needed, revise existing regulatory provisions to enhance ship, crew and worker safety.
"For example, working closely with other partners, we have been able to ensure the launching of a considered review of the maritime Special Provisions in the IMO's International Maritime Dangerous Goods (IMDG) Code. Such special provisions may today lead to exemptions from the code's safety and documentary requirements with the result that the carrier may not be able to take necessary precautionary measures."
Also speaking, TT Club's Peregrine Storrs-Fox said, "Carriers have been advancing their capability to screen cargo at the time of booking in order to combat the curses of error and fraud that cause misdeclarations and unacceptable risk for the industry."