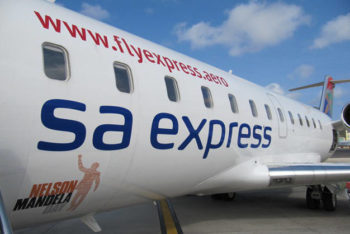 South Africa's Civil Aviation Authority (SACAA) on Thursday said it had suspended all flights of state-run airline SA Express over safety concerns.
The decision comes after Public Enterprises Minister, Pravin Gordhan, said on Thursday that he had appointed an "intervention team" to help at the troubled airline, which has lost several executive managers suspended over graft allegations.
"The decision to revoke the airline's permits comes after the SACAA conducted an audit at the airline and its maintenance organisation in the past several days, which uncovered severe cases of non-compliance that pose serious safety risks.
"SA Express PTY can no longer continue to operate as an airline. In order to be able to operate, SA Express will have to re-apply and be issued with relevant approvals," SACAA said in a statement.
Nine of the its 21 aircraft have had their certificates of airworthiness suspended, SACAA added.
Agency Report