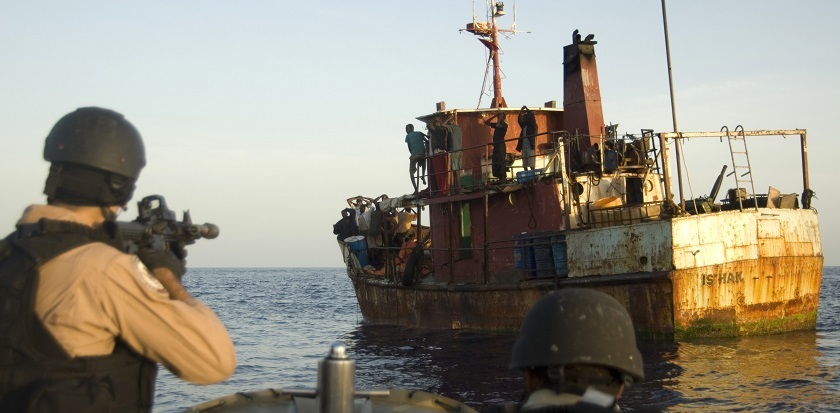 A new report by the United Nations Office on Drugs and Crime (UNODC) reveals that Nigeria and other countries in the Gulf of Guinea lost US$777.1 million to piracy and other maritime crimes. 
The Gulf of Guinea is in the northeastern part of the tropical Atlantic Ocean consisting of coastal countries like Liberia, Ivory Coast, Ghana, Togo, Benin, Nigeria and Cameroon. Other countries in the region include Equatorial Guinea, Gabon, Sao Tome and Principe, Congo Republic, Congo DR and Angola. 
The UNODC report, released by its Outreach and Communications Officer in Nigeria, Sylvester Atere on Friday, states that the region lost about $777.1m to piracy on an annual basis, which it said was in addition to human costs as the Gulf of Guinea experienced an escalation of piracy, kidnapping and armed robbery at sea incidents in recent years.
It said between 2015 and 2017, the countries in the region lost a total of US$2.3 billion to maritime crimes. 
He said the agency's report revealed that the attack in the region more than doubled in 2018, accounting for all six hijacks worldwide, 13 of the 18 ships fired upon, 130 of the 141 hostages taken globally and 78 of 83 seafarers kidnapped for ransom.
"In the last three months of 2018, 41 kidnappings were recorded in waters off Nigeria alone. In October 2018, 11 crew members were kidnapped from a container vessel 70 nautical miles off Bonny Island, Nigeria.
"Two days later, pirates in a speedboat hijacked a tanker underway 100 nautical miles off Point Noire, Congo. Eight of the 18 crew members were kidnapped," he said. 
Copyright Ships & Ports Ltd. Permission to use quotations from this article is granted subject to appropriate credit given to www.shipsandports.com.ng as the source.