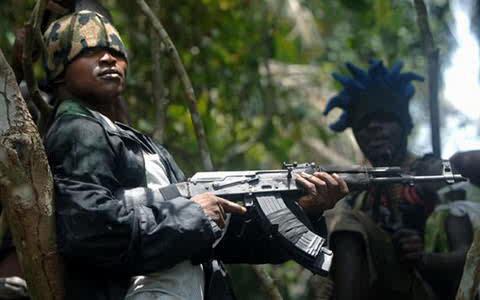 Gunmen have killed a retired Customs Officer Nkemakonam Ume-Agudosi at his home town Umuchu in Aguata Local Government Area of Anambra State.
Narrating the incident, the younger brother to Ume-Agudosi, Bertram Ume-Agudosi said the deceased lived in Lagos but was invited to settle some family issues.
"That day, we were in our town hall in Umuchu to settle some family matters. Suddenly gunmen numbering over 15 stormed the meeting venue. The stern-looking gunmen broke my head with a hammer. I was bleeding profusely and people had to rush me to a hospital around our place. My brother was taken to one Catholic hospital around here where he later died. There was another of our brothers that the gunmen also killed," he said.
Ume-Agudosi said there was no arrest yet, and no trace of the gunmen. 
A daughter to the deceased, Ijeoma Ikeh, also confirmed that her father travelled from Lagos to the community to settle family disputes. 
She said that the father worked for the Nigerian Customs before his retirement.