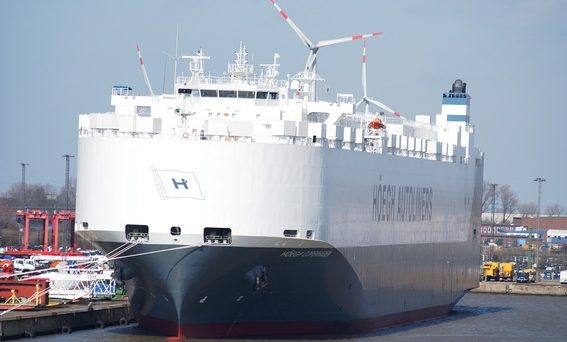 Two former top executives at Norwegian car carrier Höegh Autoliners AS have been charged with participating in a long-running conspiracy related to price fixing, according to the U.S. Department of Justice.
According to an investigation into criminal violations in the ocean shipping industry, Ingar Skiaker and Øyvind Ervik were involved in a conspiracy to allocate certain customers and routes, rig bids, and fix prices for the sale of international ocean shipments of roll-on, roll-off cargo to and from the United States and elsewhere, including the Port of Baltimore.
The indictment alleges that, from at least as early as 2006 and continuing at least until September 2012, Skiaker and Ervik conspired with their competitors to allocate certain customers and routes for the shipment of cars and trucks. In addition, they agreed with competitors to fix, stabilize, and maintain rates charged to customers of international ocean shipping services.
Höegh Autoliners AS pleaded guilty and has been sentenced to pay a USD 21 million fine. Including the charges announced on June 26, 13 executives have been charged in the investigation to date.
Four have pleaded guilty and been sentenced to serve prison terms. Others remain international fugitives. Including Höegh, five companies have also pleaded guilty for their roles in this conspiracy, resulting in total collective criminal fines over USD 255 million.
"The Division's investigation revealed that collusion was endemic and rampant in the shipping industry going back years," said Assistant Attorney General Makan Delrahim of the Justice Department's Antitrust Division.
"Höegh has already pleaded guilty, and now we must ensure that its executives will be held accountable."