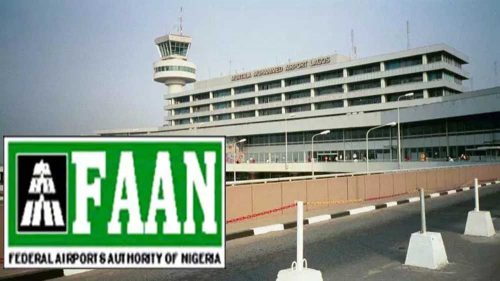 Chairman, House of Representatives Committee on Aviation, Nnolim Nnaji, has called for unbundling of the Federal Airports Authority of Nigeria (FAAN) ahead of move to concession major airports in Nigeria.
Nnaji made the call on Thursday in Lagos at the 2019 Nigeria Travels Mart Colloquium, themed: Airports Concession and Options for Airports Development in Nigeria.
The Federal Government has begun the process to concession Lagos, Abuja, Kano and Port Harcourt Airports to make them at par with their contemporaries across the globe.
The committee chairman said it was a glaring fact that Nigeria's airports were not just underdeveloped, but also grossly underutilised.
According to him, the biggest challenge of privatisation may be immediate job loss resulting from downsizing as the airports presently absorbs lots of Nigerians seeking for jobs.
Nnaji said he was in support of the recommendation of the Nigeria's Annual Airport Business Summit reports that FAAN should be unbundled to address the problem of job loss and unemployment.
"The unbundling of FAAN may lead to a more efficient and progressive airport development and an enabling environment that will attract private sector investments and tourism development in Nigeria," he said.
Nnaji said FAAN should be broken into Nigeria Airport Development Agency, Airport Management Plc and Federal Airports Property Company Ltd., with specific functions that would enhance their efficiency.