As he resumes work fully today as Director-General of the Nigerian Maritime Administration and Safety Agency (NIMASA) after Saturday's federal and state legislative rerun elections in his home state of Rivers which preoccupied his attention for the whole of last week, which would have been his first week in office, eminent maritime stakeholders have advised Dr. Dakuku Peterside on how he can reposition the sector for growth and development.
The stakeholders, who spoke exclusively with SHIPS & PORTS DAILY, believe that the former All Progressives Congress (APC) Rivers State governorship candidate has the intellectual capacity to make a huge difference in the sector and in redirecting NIMASA.
Below are their views:
The law that establish NIMASA is very clear on who is qualified and what his qualification should be. The interpretation of that law does not require any special knowledge and anybody in the authority has enough capacity to interpret the law. The qualifications I have read in the papers concerning Petersidedoes not suit the qualification that is in that act. I know he is a highly qualified person who will fit into any other places but I don't think the law that we have put in place should be abused by putting somebody whose qualifications is not directly relevant to the functions in the NIMASA act. Now that he has been appointed, what he should do is to use his political strength and will power to have with him people who would advise him to go in the right direction. Even if we have a technocrat there, he will still need a lot of political support to be able to achieve whatever he wants to achieve. Since he is a political person, what he now needs to balance his activities and success is to put by his side qualified technocrat who are experienced and highly qualified to advise him on issues. The industry is right now sick and we need people who have his own kind of political qualification with people who have real knowledge of the industry. There are quite a lot of problems in the industry so I will advise him to get master mariners, chief engineers, and maritime lawyers to restructure NIMASA and assist in reshaping the laws and regulations that are not too good for the industry.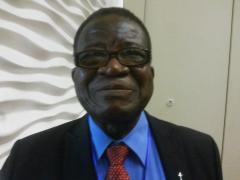 Engr. OluAkinsoji
We welcome Dr.Peterside to the office of the Director General of the Nigerian Maritime Administration and Safety Agency (NIMASA). He is a good man and we hope his appointment would mark the beginning of a positive change in the focus and administrative interventions of the agency. It is also our hope that Dr.Peterside would concentrate his administrative efforts in a genuine attempt to grow indigenous capacity through a judicious use of the Cabotage Vessel Financing Fund (CVFF), and also make the cabotage provisions work. He would need to properly understand the difference and distinction between the administrative responsibility for the safety of shipping and the security of the maritime environment. Safety of shipping and its associated costs is a NIMASA function whilst the security of the marine environment and its costs is a Nigerian Navy responsibility.
There is also a need to refocus NIMASA to its core maritime industrial safety and local capacity development responsibilities whilst simultaneously making an attempt to demilitarize the outlook and presentation of the agency. He would do well to court the support of indigenous shipping in his consultations with the various stakeholder groups in the maritime sector, and we will fully support him.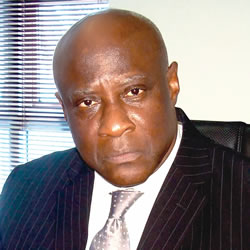 Emmanuel Iheanacho
Peterside is coming from a different environment and he must quickly assemble a team of experts to work with. This is not time for politics. He is expected to hit the ground running without delay. He should quickly study the NIMASA Act of 2007 from where he will know his powers and boundaries. He must enforce such powers to the letter. We have the 2003 Cabotage Act, which has not been implemented. If it was, it ought to have even been amended by now. He has to look into it. That Act primarily is to build capacity for local ship operators to partake in the Cabotage trade because today, 90 per cent of that business is done by foreigners. Do you know the capital flight that comes from this? Billions of naira annually. If local shippers are buoyant, they will create employment for thousands of local seafarers languishing in the country. Another Act the new NIMASA boss should look into is the Local Content Law and see how NIMASA can harness it. We can comfortably generate 2million jobs through it. It ensures what ought to come to Nigerians come to them.
Another is the NIMASA Act itself. All these three, if well implemented or harnessed by the NIMASA DG, will change the nation's economy for good. It's a daunting task and so he should roll up his sleeves because there are many contending interests. But he has to work with experts and be bold to achieve. If not, we will be back to square one. That's what has been happening. Moving in circles. He can change that and write his name in gold.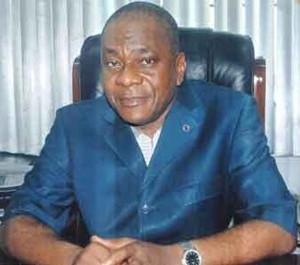 Lucky Amiwero
I support the appointment of DakukuPeterside as DG NIMASA for every reason. What he simply needs to succeed is the inputs of people who are technocrats in the industry. With him and the minister of transportation, it is a good combination. That which they wanted to do in River State to better people's lives, let them do it at NIMASA. We are watching.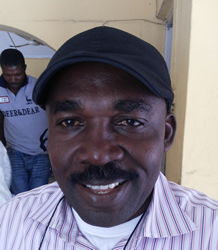 Increase Uche
If the position of DG can be occupied by political appointment, the new appointee is a reckoned Nigerian politician with a track record of being a federal representative and Governorship candidate to say the least. All we pray is that God in his mercy give him the wisdom to captain one of the nation's economic heartbeat.
Aminu Ibrahim
Copyright Ships & Ports Ltd. Permission to use quotations from this article is granted subject to appropriate credit given to www.shipsandports.com.ng as the source.