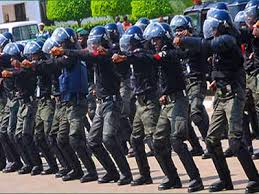 Nigerian police have rescued 15 employees of oilfield service company Nestoil who were abducted in early September. The rescue operation involved gunfire that resulted in wounds for some of the kidnappers, but they all escaped, the Associated Press reports. The kidnap victims were unharmed.
The AP quotes police spokesman Nnamdi Omoni as saying the kidnappers had demanded a ransom of 100 million naira, an amount approximately equal to US$322,600. He did not divulge whether the ransom was paid.
Kidnapping is a common practice in the Niger Delta, with victims usually being released after the ransom is paid. Both common criminals and militant groups that claim to be fighting for a fairer distribution of Nigeria's oil riches employ the practice. It remains unclear for the time being whether the kidnappers who took the 15 Nestoil employees belonged to any of these groups.
The Nigerian government has been negotiating with some of these groups in hope to put the oil industry back on its feet, after suffering serious economic blow thanks to the attacks on production and transportation infrastructure in Delta on top of the oil price rout.
In March this year, Nigeria fell from the top spot among African producers, replaced by Angola. According to the latest OPEC Oil Market Report, the country pumped 1.47 million barrels daily in August, down from 1.52 million bpd in July.
Last week brought some good news, however – and bad for oil traders. Exxon announced it will soon be restarting the exports from its Qua Ibe terminal, which has been under force majeure since July. The terminal is a namesake of Nigeria's most abundant crude oil grade and last year accounted for daily exports of 340,000 barrels.
According to Bloomberg, Shell is also preparing to restart shipments from its Forcados terminal, which can handle 200,000 bpd. Together the two terminals will add half a million barrels of daily exports, which would further dampen any hopes of the global oversupply subsiding anytime soon.