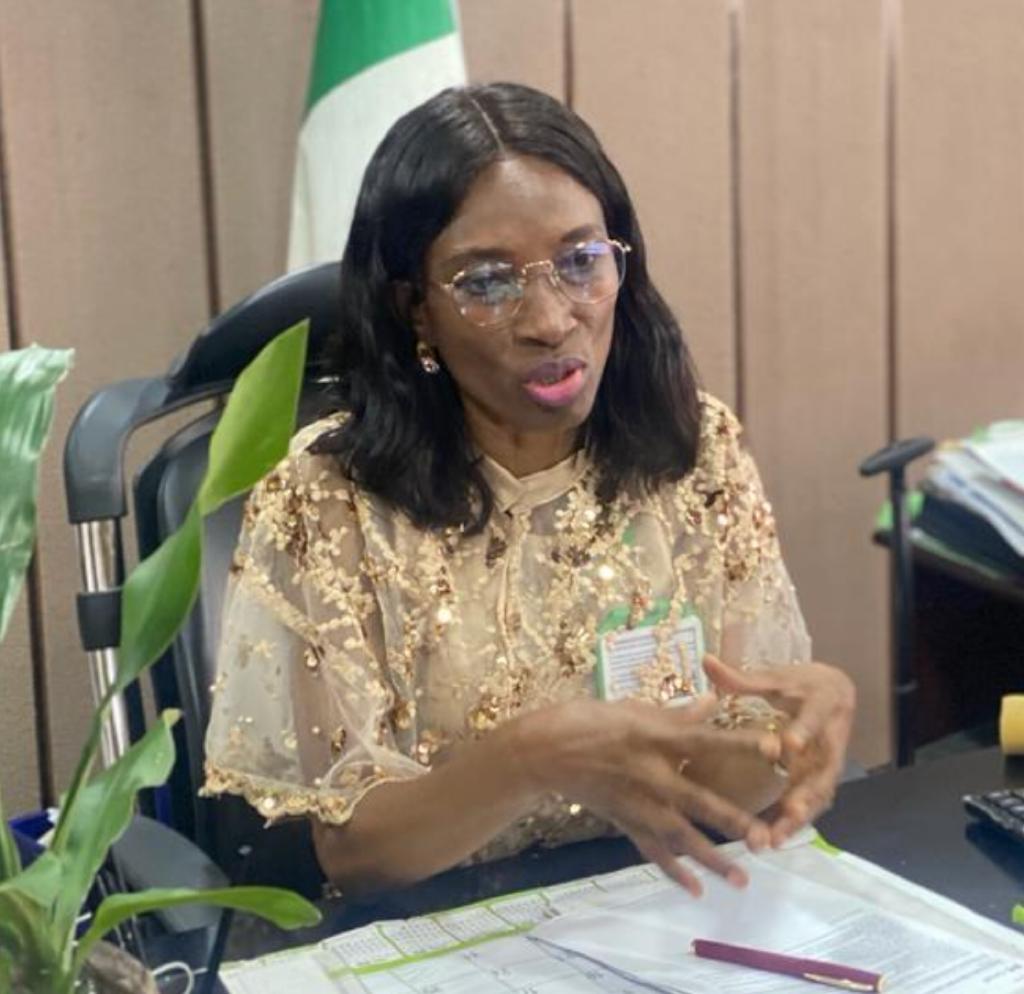 The Port Manager of Nigeria's largest and busiest seaport, the Lagos Port Complex Apapa, Mrs Olufunmilayo Bolanle Olotu, had her own share of challenges in the course of building her career in the Nigerian Ports Authority (NPA). In this exclusive interview with SHIPS & PORTS' Abolanle Oluwatola, Mrs. Olotu shares her experience working for more then 34 years in a male-dominated industry especially as it regards harmful stereotypes, workplace intimidation and harassment. She also speaks on the complexities of serving as a Port Manager and why the port will not allow collection of the Lagos State Government wharf-landing fee inside the port or along the port corridor, among other issues.
There have been complaints about the high number of people and vehicles entering the port daily. What are you doing to curtail this?
I would rather say we have had a reduction in influx. What we do now is that no one comes to the port except you have a business there including the truckers. I treat some of the requests on my desk pertaining to people who need port passes and we have put a measure in place to scrutinise the list and look at the profiles of the officers that are being sent to us. When you tell me the Managing Director, Operations Manager, Shipping Manager, then they can come but when I start seeing the accountant and several other people that we feel do not have any business coming into the port, the request is not granted. In recent times, we have reduced the request to an average of four and maximum six or eight depending on the profile of the person coming. So, we have a good control on our access at Lagos Port Complex. Even vehicles coming into the port are regulated. Applications are made by them so that we know what they want to come and do, be it a one-off operation, a meeting of two or more days, how many people are coming and also through the finger jetty. We check all these. Applications must be made and if we are not satisfied with what you want to come and do at the port, the request will be declined. Gone are the days where you just come into the port arena and just think you can come in. Outside the port, there is nothing we can do about that but within the port, movement is controlled.
What is the average turnaround time for vessels at your port? Are we seeing significant improvements in terms of efficiency in handling of vessels yet?
The turnaround time of containerized vessel is between 48 hours, maximum is 72 hours. For break bulk that is general cargo, it depends on the nature and the volume of the cargo.  For break bulk sometimes, it might take up to six or seven days. If the weather affects them then, they have to close the lashes because if it is raining, some of the cargos cannot be discharged. Once we have that, all activities must stop. When this happens, it increases the number of days that the vessels stay in the port but post-concession, turnaround time across board have improved significantly. We have vessels coming in, discharging and before you know it, they are out of the port. For bulk cargo, we have four to seven days depending on the volume but all things being equal, no vessel stay in port more than the acceptable number of days.
There have been reports of attacks from the waterfront. What is your plan to end this?
Waterfront attacks are serious. In the second quarter of 2022, by the time we consulted with the Nigerian Navy, Marine Police, and with further collaboration with NIMASA, that has been reduced drastically. As at Q4 2022 till now, we have not had any reported case of waterfront attacks. Even as we speak, the lull in piracy in the Gulf of Guinea is equally reflected in port operations and this was noted by IMO and other players that we have had a drastic reduction, if not eradication of waterfront attacks.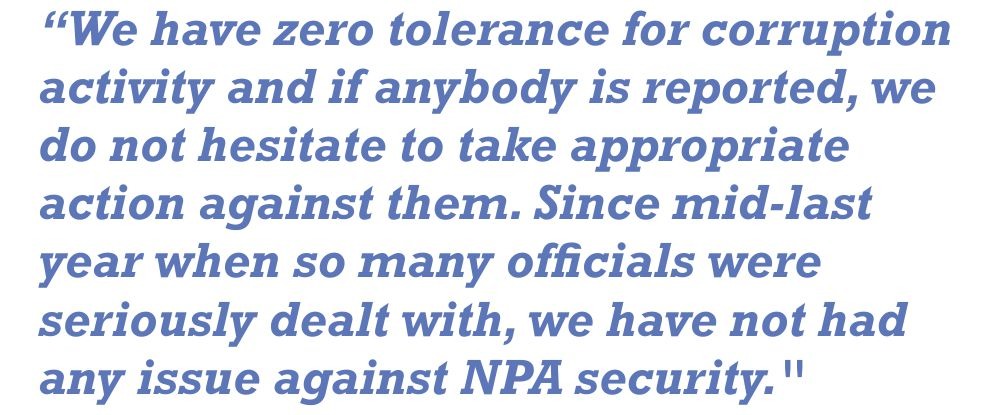 There are still complaints of extortion by truckers trying to access the port. NPA security officials have also been accused by some of the truckers of conniving with other security officials to extort money from them before they are given access into the port. How are you tackling this?
With the introduction of the eto e-call up system, human interference has been reduced significantly. You go into the pre-gate and it is from there you come into the port. At the pre-gate,  the third party handling trucks accessing the port are in charge. Along the port corridors, you have Police, LASTMA. The point where you will see Nigerian Ports Authority security personnel are points that are within the port jurisdiction and I can assure you that no NPA officer will do that, particularly within Apapa corridor. I am not unmindful that in some other routes, they are having issues of area boys attacking them. Where such happens, you do not expect someone who is unarmed to do anything. I have heard reported cases of some of my men being beaten in trying to play their role. At the end of the day, what we agreed with Lagos State Government was to define places where Lagos State are 100% in charge so that if anything goes wrong, we are held accountable either as LASTMA, Port Police or security for NPA. You will only see us at Creek Road, Wharf Road, Mr Biggs and Eleganza. Those are the areas where you will see our men to ensure that truckers keep to the lane, move in line with the flow of traffic and that is all they have to do. Any NPA staff caught will have the port management to contend with. We have zero tolerance for corruption activity and if anybody is reported, we do not hesitate to take appropriate action against them. Since mid-last year when so many officials were seriously dealt with, we have not had any issue against NPA security.
As the longest serving Port Manager in Nigeria today, and having headed Calabar Port and now Apapa Port, what, in your opinion, are the greatest challenges facing port operations in the country?
There are several challenges. When anything goes wrong around the port, the normal organisation that everyone would just pick is the Nigerian Ports Authority.  However, we are saddled with the responsibility of bringing in vessels, that is post-concession now, in the harbours area. As far as discharge operations are concerned; that is what we have given out to the terminal operators. We maintain infrastructures and we are sure that there is comfort for crew, vessels and for cargo. In the midst of this, there are points where other agencies must play a role and if those agencies are slacking or asking for certain things that are not, we are the face of operations. We are readily seen as being responsible even when we are not responsible. But one of the steps we have put in place is to have inter-agency meetings which I personally chair and we bring out complaints from the stakeholders – truckers, shipping companies, clearing agents – and try to see who is being accused of what and we try to see what can be done to solve the problem. Outside that, for me, the major challenge I have faced in Lagos Port Complex is access road to the port. The traffic flow is much better because of e-call up system eto but the state of the road is something else entirely. We can't even call some of the damage on the roads potholes anymore. They have gone beyond potholes to becoming huge gutters that make coming and going out of the port a lot of stress. An average truck driver either coming to pick a box from the port or coming to drop export and the timeline it takes him to get to the port because of the bad road is adding to the cost. Invariably, these costs are borne by all of us because whatever goods they bring in or take out, somebody played a role before it gets to the port and if it is being taken out, it ends up in the market where you and I will go and buy it. Whatever cost has been added as a result of all I explained above will be transferred to the final buyer. That is a challenge. Automation is still not at the optimal level that we desire across board. We need to get to the level where all the agencies can connect to each other digitally. Everyone is doing that and I believe we can do that. There is a need for us to see NIMASA and for NIMASA to see us even if we are not seeing the totality of what they are doing for security reasons. There should be a pool of information where if I need any information concerning an agency, the agency can just drop it there. Whatever you have given to Customs should be available for the Nigerian Ports Authority and vice versa. However, we still have cases of some papers being available for an agency and not being made available for another agency. We need to start working as a team so that we can see each agency as partners and not competitors. Those are the challenges I have seen but in other areas, we are doing really good.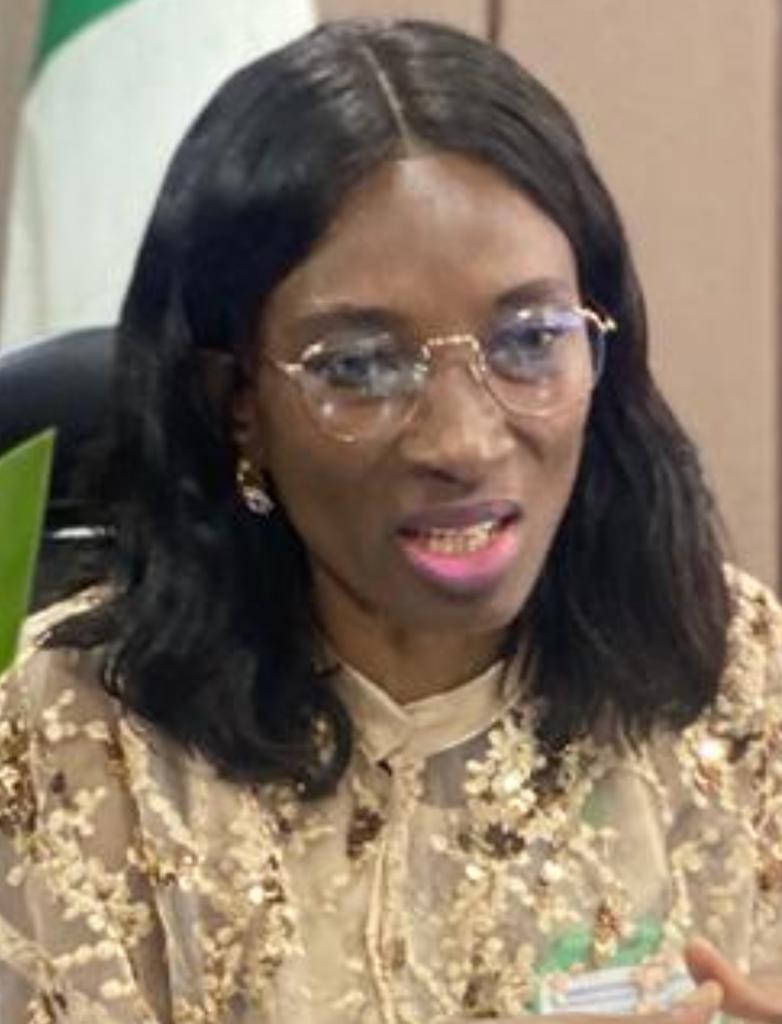 What will you consider to be your greatest challenge in serving as the Port Manager of the largest and busiest seaport in Nigeria?
Let me bring in the gender factor here. We still have cases of gender discrimination and bias, which come in subtle ways. Some are presented in seemingly funny expressions and you begin to hear 'When I saw you walking in, I was wondering what are they doing in NPA that they are bringing somebody who is just fresh from the university'. I have gotten a comment like that before from a very top management staff in another agency who came on a courtesy call. For me, that was a veiled insult but sometimes you just shelve it off, put on a smile and when you get to the point where you also need to respond, you confront them with your 34 years experience in service, the fellows that you have, the opportunities you have had internationally and nationally to make paper presentations and oftentimes, when you are done, they are like 'Oh, I am sorry for that comment'. So, that is always there. Apapa is also a tough terrain where you have truckers, clearing agents, shipping lines and service. When you say time is money, I will tell you shipping is money because shipping is time. So, if time is money and shipping is time then shipping is money. Everyone is mindful of every cost you have to incur in the process of doing business in and around the port and when that comes up, they see you as the face of all the problems they are having so everyone wants your attention. Everyone wants you to listen to them, proffer solutions to their problems even when what is happening is outside your own schedule but I have had to take it on and God helping us we have been able to proffer solutions to most of these knotty issues. You come around my office now and everywhere is calm, I could remember when I newly came about two years ago; everyday there is one group or the other waiting to see me in person. They do not want to see any other person but over time, we met, understood their peculiar challenges, discussed meaningfully with them and we agreed on what to do to move us forward. We won't collect wharf landing fee inside the port. It cannot be done on the port corridor. You want to check the minimum safety standard of trucks, go to the pre-gate, go to the parks, start from there and over time; most of those issues have been addressed. I must at this point acknowledge Baba Remi Ogungbemi. He is one voice that has helped in keeping us on our toes, I believe, in feedback mechanism. When everybody is telling you you are doing well, you need to check yourself. This is one elderly respected voice in the maritime sector particularly in trucking that will just send you a message, 'Madam, I want to see you for discussions on certain agitations from our team'. And when he comes, he would not lord it over you. He comes with his team, sits with you and begins to x-ray everything that is happening. He is telling you where you are wrong. He is telling you where his men are wrong and also pointing out other agencies. He is not the one that will just bring every offender together. Rather, he would stand for equity, fairness and will now ask you 'we need you to do this for us'. Sometimes he will say 'we need you to come and address us, we need you to partner more with these other agencies' and I am seizing this opportunity to particularly recognise, identify and pray that in my lifetime, Baba Remi will be celebrated. We are fond of celebrating people when they are gone. I think it is high time we celebrate them when they are still alive and when they can appreciate what people are saying about them. I must also give kudos to the Lagos State Government. We have a partnership with them and it has been a robust one in which we have a senior adviser to the Governor, Honorable Shola Giwa. We meet twice a week virtually to review activities along the port corridors. I also want to celebrate Itunu Shonibare – a voice in the trucking corridor and all our stakeholders – the terminal operators and shipping companies. We have been coming together to address challenges as are unique to each group.

You work in a male-dominated environment. Kindly share your experiences of harassment, discrimination and others which career women in your position in male dominated industries typically face.
Well, I was intimidated and harassed in the first ten years of my career. These are not different from what other women face. We are turned to tea servers at meetings because the female in you wants to attend to them so even when no one is sending you, you just feel like let me serve them and over time, you just realise that they are tactically turning you to their tea girl. So at some point, I had to put my foot on the ground that I am not here to serve tea. You can serve yourself. For sexual harassment, I would say sometimes, it comes from implied compliments, which to me are not complementary. I am not interested in anyone telling me 'this your dress is so fitting to your body'. This means that you are actually x-raying me and you are trying to make me feel uncomfortable because I did not call attention to your potbelly or your baldhead. There are better ways to say this than you talking about my physique. You also see it coming in the form of jokes from superiors when they crack jokes like 'shipping is as old as the oldest institution' and you ask what that means and they tell you 'prostitution of course' and you know the role women play in prostitution. Cracking such jokes at corporate functions means a lot. Over time, I have learnt not to smile at jokes that I feel are not gender friendly. I have had reasons to check some superiors who cross the line. Don't give me a pat on my back and I begin to feel you are targeting certain aspects of my dressing. I have had to be very blunt about that because I will let you know you can't cross certain lines with me. I know I dress decently. I know I do not go out of my way to attract men so let the respect I am giving you be reciprocal. Deal with me as a colleague, a subordinate, a superior and not flaunting my gender at me. Maybe initially, I was timid but I have had to say no to it. We are also becoming voices to the younger ones so that no one would harass them as a result of their gender. Now, men are also harassed. There are cases of superior female bosses harassing male subordinates so once I know about it, I speak against it. We were going on inspection on a boat ride one day. As a woman, some dresses are not okay for a boat ride. This is a situation where you are leaving for work but you never know what you might meet at work. Sometimes, you think you will be on your seat all day but other things can come up. On this particular occasion, a call came through and that was when the first and only female Managing Director just came on board and was coming on a visit to the port. I normally wear a scarf, its part of my dressing; either I drape it on my body or on knot it on my neck. When we boarded the boat at Marina jetty, there was this subordinate that was there and he started saying something. He is the type that feels a woman should not be his boss. As we were seated, he just started this narration: 'Mrs Olotu, you know management has been talking about dressing. I am not saying what you are putting on is a problem o but I am just telling you that you should know that with this new management and I am very close to them, we would be paying attention to what you are wearing'. I was very certain that the Managing Director heard him but she didn't do or say anything. On this faithful day, he (my subordinate) was seated while I (his superior) was standing but because he was on the train of the MD, I didn't say anything. However, I started ruminating on what happened and asked myself if I was going to let it pass. No. I decided to address the issue immediately. I called him by name and I said, Ï hope you realise that talking to your superior uninvited is insubordination in public service and can earn you a query. I dare say that the Mrs Olotu you know will not be hesitant in giving you that query despite the office you are in now because I do not tolerate insubordination in any form. At that point, the MD turned back and smiled and the junior officer was silent for the rest of the journey. He came back to my office to apologise but I asked him: 'when I boarded the boat and was standing, what should you have done? You should have given me a space to sit but you didn't.' Then I told him: 'any office you despise, you won't get there and if you get there by whatever means, you cannot last there'. I dare say that came to pass concerning the person.
I learnt you'll be retiring in about six months. That looks so soon to me. How will you like will to be remembered when you retire?
First, it's not up to six months again. How do I want to be remembered? I want to be remembered as this young girl that came into Nigerian Ports Authority in 1988 and was able to make a mark as a revenue freak; the girl that will not allow NPA to be short-changed in any way. Whatever is due to the Federal Government through Nigerian Ports Authority, Olufunmilayo Olotu will ensure that you pay it. NPA will remember that this was a woman that recovered N27million in 2002; this was a woman that personally obtained a device to check the correct tonnage of vessels coming into the port and by so doing, there was a revenue boost of over USD300,000; this was a woman who got to Calabar Port – an otherwise docile port – and was able to carry out trade initiatives. She personally sponsored herself to Greece and was able to bring partners from Greece who brought float-bottom vessels to Calabar Port and turned around the story of the port. While at Calabar, she put an end to a sharp practice of short-changing the organisation wherein rates were being misapplied but because of her antecedent in revenue drive, being a tariff and billing person to the core, she was able to ensure that liquid carriers coming into the port were paying the correct dues. So, for me, a revenue freak that came into the organisation and ensured that NPA got the better of everything pertaining to earnable income and earnable dues in all the places she passed through, that's how I want to be remembered.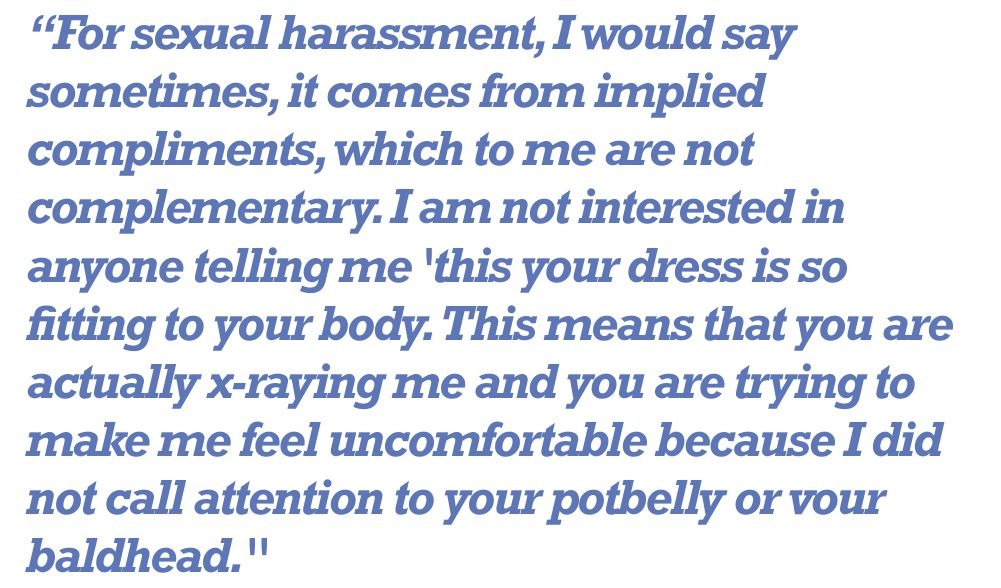 Do you think women in Nigerian Ports Authority have a fair deal?
Sure, I will say this. NPA is one place where we have a very high number of General Managers, Assistant General Managers being women in the top management. We have had Ms Elizabeth Egharevba as the first female Executive Director Marine and Operations, we have had Hadisa Bala Usman as the first female Managing Director, we have had a first female Executive Director, Finance and Administrator, Miss Adenrele Susana Adeshina, we have had first female Port Manager in the whole of West Africa, late Princess Bassey who must have done her bit for someone like me to emerge. In Apapa for instance, we have had the first female Port Manager, Princess A.A.A. Aroloye in Lagos Port Complex where I am. We have had Miss Eunice Ezeoke as a female Port Manager who handed over to Hajia Aisha Ali-Ibrahim another female. Hajia Aisha Ali-Ibrahim handed over to Mrs Olufunmilayo Olotu as Port Manager. So back-to-back, we have had three female Port Managers in Lagos Port Complex. I would also be delighted if I am going to hand over to a female Port Manager. What about those in Calabar Port, Rivers Port, Tin Can Island Port, we have had female Port Managers all over and we have GM Legal Mrs Oyinlola, who is also a female, GM Public Private Partnership is also female, GM Corporate and Strategic Communications Mrs Moltok is also female. So, we have so many women and believe me, management has not hesitated to give us our due based on competence, capability and capacity. No woman in NPA can complain that they didn't allow me to do this or that. If you are competent, capable, think outside the box and innovative, management will always give you an opportunity. I have represented our Managing Directors severally within short notices. Women in NPA have had a wonderful deal and we can only challenge the upcoming ones to do their best, go outside the box and they will also have opportunity to be showcased.
What is your advice to NPA staff that are interested in becoming a Port Manager like you?
Be diligent and punctual. Don't just come to work early, be at your desk and be available. Some people come to work early and they disappear hanging their jackets on the chair so that you will think they are around. Put in your best as regards any assignment given. We say this in public service: 'people are watching'. Nothing is forgotten. All eyes are on you and when the time comes, your script will either speak in your favour or against you. Hard work does not kill. When you are told to work late hours, do it joyfully. Study, learn, consult and come out with a result that will make them doff their hat for you. Engage in assignments that are within and outside your jurisdiction as long as you are invited. These trainings expand your knowledge on the job. Start the work now and eventually, you will get there. Work on yourself. I go on so many self-sponsored trainings in and out of the country. I keep raising the bar for myself so as to be ready whenever I am called upon to deliver.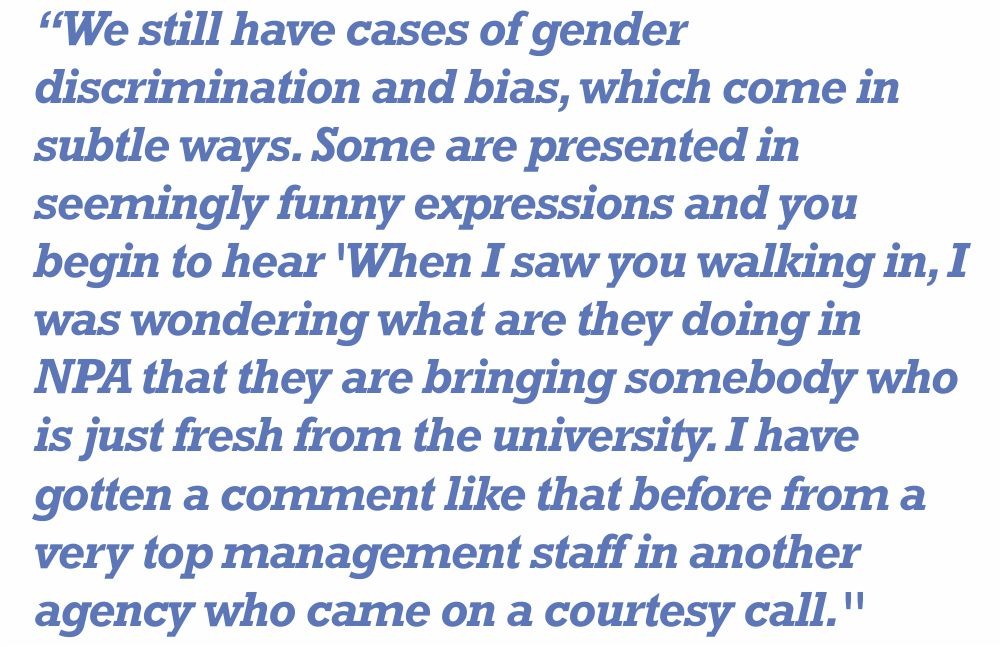 In the years that you have worked in NPA, how have you been able to balance family and work?
I would say it is the grace of God. I am not ashamed of my faith. I believe in the Lord Jesus Christ, He has been my strength and has given me grace. When my kids were still younger, I tailor my annual leave towards the long vacation so I can be with them. I was intentional about my parenting. With the advent of Internet and phones, I made it a point of duty for me that when my husband calls, I excuse myself from meetings to answer his calls. I have been in a meeting and he called; I excused myself from my superiors and told them that my oga is calling. The Executive Director said, we are all here but I said "with all due respect sir, you are temporary ogas but my permanent oga is in the house because when I leave NPA tomorrow, I am going back to meet him'. They all laughed and while they were doing this, I excused myself to pick his call. My family know the nature of my job, so when I see their calls, I know it is important. None of them will call me during my working hours. They can send a whatsapp message, sms etc to let me know they need me or if there is an emergency. So, I make myself available for my family. While they were in boarding school, their visiting day is non-negotiable for me. I go in person. Whenever I am not going to be available, I let them know. Also, my husband and I go separately. We do not want them to feel one parent is more loving than the other. We also give them our support in any way we could back then and to God be the glory, I am the mother of a biochemist, an oncologist, an architect and a legal practitioner. Also, I have never used pregnancy or used my children as an excuse not to do my job. I give to Caesar what belongs to Caesar and to the Lord what belongs to Him.
Copyright Ships & Ports Ltd. Permission to use quotations from this article is granted subject to appropriate credit given to www.shipsandports.com.ng as the source.