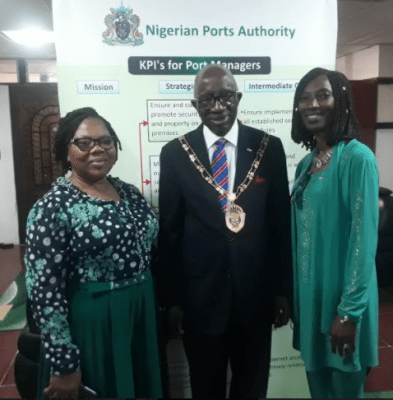 The Port Manager, Lagos Port Complex (LPC), Apapa, Mrs. Funmilayo Olotu, has stressed the need to encourage and train more women in managerial skills to contribute to an efficient port administrative management system.
Olotu made the call on Monday when she led a team of women from LPC in company of the President and Chairman of Council, Nigerian Institute of Management (NIM), Prof. Olukunle Iyanda on a courtesy visit to the Port Manager, Calabar Port, Mrs Marie Asein.
While noting the importance of management to organisation growth, Olotu who was the immediate past Port Manager of Calabar Port, said NPA being a corporate member of NIM is desirous of lifting up more women to attain management and leadership positions through training.
She said, "This is a home coming for me. What we have tried to do is to leverage on the opportunity we have in the Nigerian Institute of Management. NPA is a corporate member and at the port level, we want to see how we will bring up more women. The first time I attended, I sponsored myself and I love what I learnt and made up my mind then that if opportunity ever present itself for me to be in a leadership position, I will also make sure I bring up other upcoming officers.
"Management is key to what we are all doing. Some will tell you leaders are born, but I believe that leaders are groomed and trained. Every exposure and training opportunity you are given is another way of adding to whatever inherent values you have."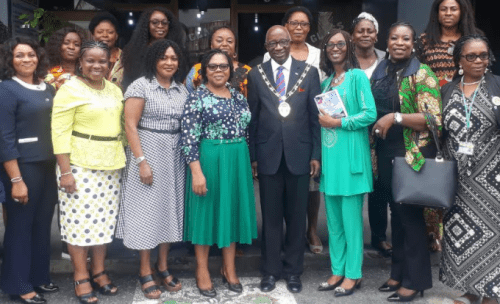 In his remarks, Prof. Iyanda, said the institute promotes management principles that put service and integrity above self interest.
The NIM President, who described NPA as a role model in promoting women to attain top management positions, argued that if Nigeria is governed by women, with its human and vast natural resources, the country will be a better place.
"The NPA holds a special position with us. The NPA is led practically by women, so NPA is a role model which we will use to validate the principle that if this nation is run by women, this country will be a better place for us.
"If all management decisions and all managers in this country practice their trade in accordance with the NIM code of conduct, this country will be an Eldorado for each and every citizen. We are rich as a country, in natural and human resources, so what we need is good selfless management that uses nature and God's endowment for us for the benefit of our country. If we only learn to do that in this country, there will be nobody trying to cross the deserts or cross the perilous seas to look for a means of living a good life.
"If all our resources are managed well, it will not be what it is today because all our members holds our code of conduct and adopt it as their own personnel philosophy," he said.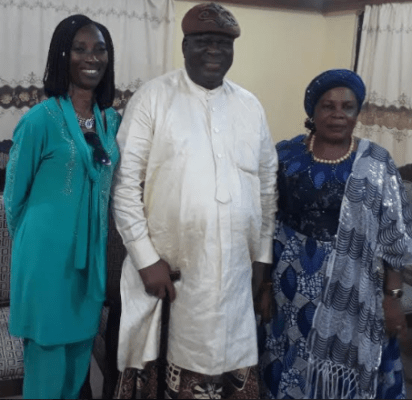 Prof Iyanda urged the Calabar Port management to encourage its personnel especially women to participate in its training programmes and as well take up top leadership roles in the institute.
Responding, Mrs. Asein, promised that Calabar Port under her leadership would support and increase its patronage of the institute to train its staff.
"I found out that a lot of my officers are not members, but I give you my word that from today on, I am going to carry them on board NIM.  Since I came here, I got interested in NIM and try to encourage other people. I am promising that a lot of the women, and officers including men will begin to enrol as members of NIM," she said.
Mrs. Olotu also paid a courtesy visit on the Obong of Calabar, Edidem Ekpo Abasi, Atu V, where she expressed appreciation for his support during her stay at Calabar and for extending similar gesture to her successor.
Obong Edidem who recalled how Olotu stabilised the Calabar Port operation during her tenure, said his Kingdom is proud of the successes recorded, even as he expressed confidence that Apapa Port under her leadership will achieve similar success.