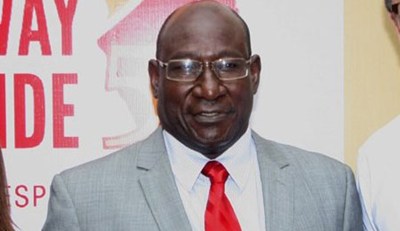 The International Chamber of Commerce Nigeria has stated its commitment to assist in improving the inflow of foreign direct investment into the country.
The Chairman, ICCN, Babatunde Savage, in a statement by the Secretary-General of the Chamber, Olubunmi Osuntuyi, on Tuesday said that Nigeria's economic development hinges on the prospects of market impetus and trade facilitation with other nations for accelerated economic growth.
He said ICCN through its partnerships with developmental institutions would encourage international trade agreements and policies that would attract FDI that would serve as a catalyst to economic development.
He said, "Nigeria currently has large and untapped investment opportunities in various sectors of its economy; including mining, agribusiness and services.
"I would like to think there is something we can do if we muster enough political will: that is keying into the global agenda of the ICC on prosperity.
"Since inception, our chamber has demonstrated its established capacities to regulate international business and steer the global economy in the right direction.
"Besides these global regulatory roles, the ICC also stimulates growth and prosperity as it supports individual government's efforts.
"We counsel the United Nations and world leaders, like the World Trade Organisation, World Bank, G8 and G20, on trade and investments.
"The ICCN would be more actively involved in activities that would further give more visibility and relevance to our country."
Savage in the statement said that the chamber through its commissions comprising experts in specialised fields from the private sector would facilitate cross-border transactions while enhancing best practices among companies.
He said, "For developing countries like ours, contribution of trade to overall economic development is immense, owing largely to the obvious fact that most of the essential elements for development are almost entirely imported.
"Nigeria is basically an open economy with international transactions constituting a significant proportion of her aggregate output.
"To a large extent, Nigeria's economic development depends on the prospects of her export trade with other nations.
"Trade provides both foreign exchange earnings and market stimulus for accelerated economic growth."
ICC global network comprises more than six million companies, chambers of commerce and business associations in more than 130 countries.
The United Nations, the World Trade Organisation, the G20 and many other intergovernmental bodies, both international and regional, are kept in touch with the views of international business through ICC.
ICC was founded in 1919; ICC Nigeria became a member of the world body in 1979 and was reorganised in 1999, sequel to the realisation of the benefits that business community could derive from it.
Copyright Ships & Ports Ltd. Permission to use quotations from this article is granted subject to appropriate credit given to www.shipsandports.com.ng as the source.