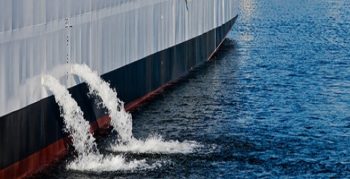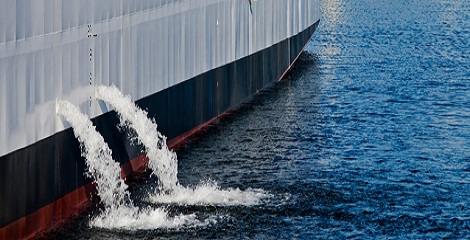 The International Chamber of Shipping (ICS) and the Liberia Maritime Administration have welcomed the IMO's decision to delay the implementation of the Ballast Water Management (BWM) Convention.
IMO's MEPC has agreed to adjust the implementation date of the BWM Convention so that existing ships, delivered before the entry into force on 8 September 2017, will not be required to install the ballast water treatment systems until after their first International Oil Pollution Prevention (IOPP) survey after 8 September 2019.
Simon Bennett, director of policy at ICS, said: "This is a victory for common sense that will allow shipping companies to identify and invest in far more robust technology to the benefit of the environment."
The Liberian Maritime Administration also hailed the amendments to the BWM Convention, which broadly incorporates the terms of an amendment initially proposed by Liberia.
"Liberia began proposing amendments to the convention at earlier sessions of MEPC, in the belief that the proposed implementation schedule was unworkable within the predicted timeframe and given the availability of BWMS," said Alfonso Castillero, chief commercial officer of the Liberian International Ship & Corporate Registry (LISCR), the US-based manager of the Liberian Registry.
"Following last year's MEPC 70 meeting, where no clear decision was taken on the two sets of draft amendments, Liberia initiated discussions with other interested IMO member states and industry organizations to develop a single unified amendment taking into account parts of both drafts," said Castillero.
ICs pointed out that with the reprieve that shipowners is now getting, the industry should therefore have greater confidence that the systems ships are required to install will indeed be fit for purpose in all operating conditions worldwide.
"The process leading up to the entry into force of the Ballast Convention has been difficult and fraught," Bennett said.
"But as a result of last week's decision by IMO the industry now has the clarity it needs to get on with the job and make the global implementation of this important piece of legislation a success," he said.
Ghana, Ivory Coast, Gambia and Congo appear to have become the new destination for port capital in the West and Central African subregion at the detriment of Africa's largest economy.
Copyright Ships & Ports Ltd. Permission to use quotations from this article is granted subject to appropriate credit given to www.shipsandports.com.ng as the source.