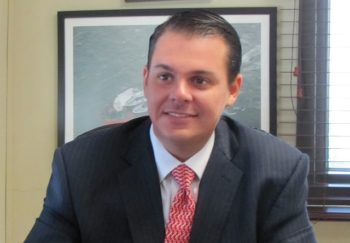 "In the current difficult market conditions, flag states can no longer afford to regard themselves as mere factories for issuing registration certificates. It is necessary to evolve and embrace new challenges. Shipping registries need to combine quality and innovation with tradition, experience, reputation and flexibility," Alfonso Castillero, vice president of the Liberian Registry, told a recent Liberian Port State Control seminar in Tokyo,
Castillero was speaking at a Port State Control (PSC) seminar organised by the Liberian Registry.
The objective of the seminar attended by representatives of the Australian Maritime Safety Agency (AMSA), was to promote amongst clients of the Liberian Registry a clear understanding of the Port State Control process in Australia, in order for owners, operators, and managers to achieve full compliance with – and facilitate efficient inspections under – Australia's PSC regime.
Benson Peretti, managing director of the Liberian Registry's Singapore office, outlined for the seminar the Liberian Registry's PSC results for the year to date, showing a major reduction in detentions in China, Australia, and the United States, thanks in large part to the free compliance assistance programmes implemented by Liberia to help owners ensure full compliance, and reduce the incidence of PSC detentions worldwide.
Takeshi Okamoto, general manager of LISCR Japan, explained how and why the Liberian Registry is leading the global campaign to seek an extension to the implementation date for the Ballast Water Management Convention.
Copyright Ships & Ports Ltd. Permission to use quotations from this article is granted subject to appropriate credit given to www.shipsandports.com.ng as the source.