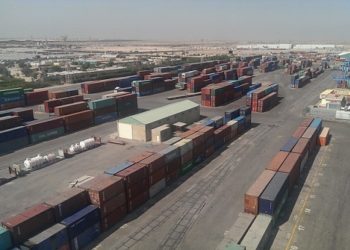 Manila-based International Container Terminal Services, Inc. (ICTSI) has reported a rise in its earnings, as well as an increase in volumes in the first half of the year.
The company said that net income attributable to equity holders was at USD 103.6 million, up 19 percent from the USD 87.3 million earned in the same period last year due to the continuing ramp-up at the new terminal in Matadi, Democratic Republic of Congo (DRC), strong operating income contribution from the terminals in Iraq, Mexico and Brazil, and the one-time gain on the termination of the sub-concession agreement in Nigeria.
For the first half of 2017, the company's revenue from port operations was at USD 603.7 million, representing an increase of 10 percent over the USD 550.8 million reported for the first six months of 2016.
ICTSI handled consolidated volume of 4.54 million TEUs in the first six months of 2017, seven percent more than the 4.26 million TEUs handled in the same period in 2016.
The increase in volume was primarily due to continuing improvement in global trade activities particularly in the emerging markets, continuing ramp-up at ICTSI's operations in Basra, Iraq, new services at Manzanillo, Mexico and the new terminals in Matadi, DRC and Melbourne, Australia.
Excluding the new terminals, consolidated volume increased by five percent. For the quarter ended June 30, 2017, total consolidated throughput was three percent higher.
ICTSI's revenue from port operations increased by eight percent from USD 284.3 million to USD 306.5 million in the second quarter of the year, while its net income attributable to equity holders was up 15 percent from USD 45.1 million to USD 51.9 million for the three-month period ended June 30, 2017.
Copyright Ships & Ports Ltd. Permission to use quotations from this article is granted subject to appropriate credit given to www.shipsandports.com.ng as the source.