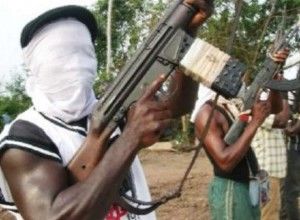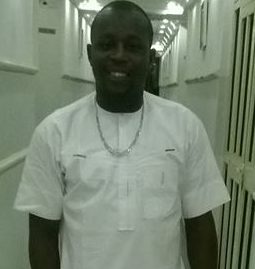 They should be jailed.Our lawmakers are not getting things right in this country or maybe they are the one in charge of the kidnappers. How canamnesty be considered for kidnappers in the first place, if they are not associated withthem.If amnesty is granted, we will be creating more problems for ourselves in this country. I don't see the differences between hired assassins and kidnappers.  If our government want a better Nigeria, then any kidnapper caught should be jailed and sentenced to life imprisonment, if this is done, then it will curb the act.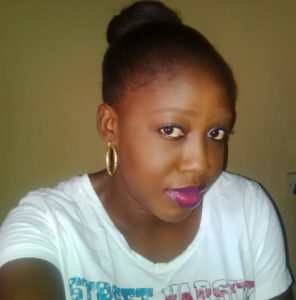 Whoever has the intention to cheat or cause harm to someone should not be given amnesty and be allowed to roam freely in the society. They should be punished accordingly, whether it is a prison sentence or the death penalty. If the culprits are not brought to justice they will continue doing what they are doing. But once they are imprisoned and released after their sentence, they will consider it a lesson and not go back to it.
Nike Shonibare
Lokoja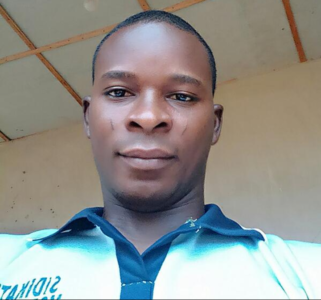 For me amnesty should never be granted to armed robbers and kidnappers. When we do that, we pamper them and that will only encourage others to do same. When our laws prescribe punishments for offenders, those who enforce these laws should be careful not to turn them into a list of ridicule. Crime should be punished, that is the only way this so-called people will come to their senses and see what they are doing as making a living a wrong act.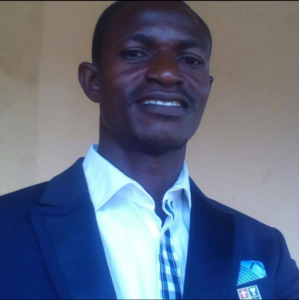 Our President has said that he wants to fight corruption. Are the kidnappers and armed robbers not included too? If that's the case, then what is the difference between the old government and the new? If you give criminals amnesty, how will the country move forward? This is the wrong step to take. It will only encourage others to do it too.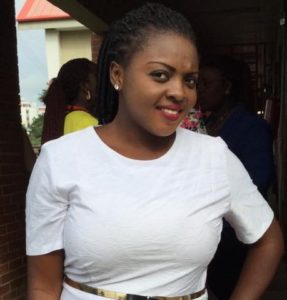 Well, since robbery and kidnapping are not a form of agitation and it's not carried out to persuade government to change its policies, I feel robbers and kidnappers should not be given amnesty. They should be prosecuted, reformed and then pardoned if need be.
TitiAdeyemi
Lagos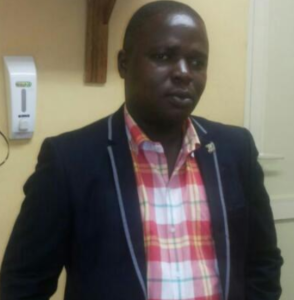 I think it is important to say that whatever steps this government is taking, I hope it will benefit the country and they will not make grave mistakes while doing so. But I must say some actions have been disastrous, so I hope they will turn around to prove us wrong. Peace is all we want in Nigeria, pardoning kidnappers, armed robbers and people that cause unrest is uncalled for and wrong. It will only worsen the problem and they will end up recruiting more and more. Even if it is a child, if he does wrong and you don't give an appropriate punishment, he will go back to doing it over and over again.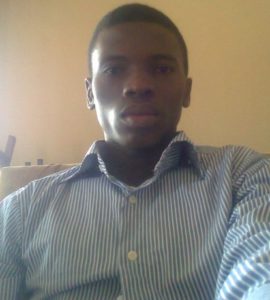 They should be given amnesty to come out of the jungle, drop their masks and their guns and be given jobs. Those without education should be given education, although 99 per cent of those who are involve in kidnapping are obviously graduates. Amnesty should be given to them as a temporary measure, to remove them from the jungle as it was done to the militants, and the Boko Haram insurgence, but when this is done, those who still want to remain in the jungle would have declared themselves as enemies of the people and as irredeemable criminals and for such people, the death penalty that has been promulgated by some states will catch up with them. I personally believe that as a temporary measure, this is the time the nation needs to give amnesty.Let us forgive ourselves, this is not to interrupt with the legal system those who have been taken up or who are already being tried. I am not asking for amnesty for them because they are already in the wheels of justice. I am talking of those who are out there who may still be thinking of ways to commit more but who may want to come out with their hands raised up.This is an olive branch to those who have been kidnappers but do not want to be kidnappers anymore, who are ready to surrender their guns and masks, such people should be rehabilitated because they have missed their way from the right path.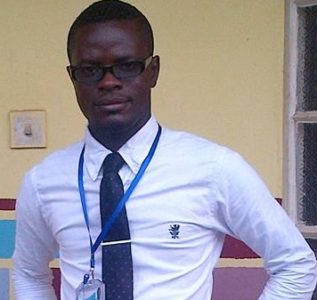 In some states where kidnapping leads to death of somebody, the penalty is death but they only see the court sentencing such persons to ten (10) years or life imprisonment. "I feel that is why they feel more relaxed and I think the government need to have more stringent punishment for kidnappers. That is the only way to check the menace because they see it as child's play.If you go across different states, you would discover that some of these youths are getting more involved in kidnapping. I believe if we can get laws to check it, we are going to see several changes.In Niger Republic, a Boko Haram suspect was arrested and within one week, judgement was passed. That sent a very strong message that whoever that is planning to go into it should desist. But here, we have suspects year in, year out, appearing in court and matter continually adjourned.It does not serve as deterrent to them and even most of them kept in Police cells are more comfortable there. So, I think to address the level of kidnapping in the country, a law should be passed.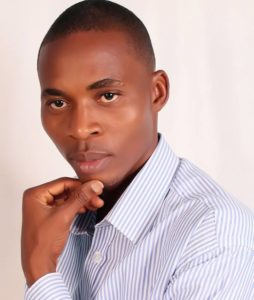 Kidnappers deserved to be jailed and not given amnesty. Kidnapping is a criminal offence and it is usually borne out of greed and wickedness, unlike militants who are fighting for a societal cause. However, this so-called people involve in kidnapping fight for their selfish interests. The Federal government should enforce laws on the kidnappers.Who knows if thebrains behind the kidnapping are our politicians? Anyone found guilty among them should face the wrath of the law and should be impeached.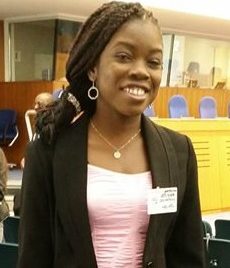 Kidnapping is a crime against humanity, so the punishment should be death. How dare a human being kidnap another, keep him in the bush for days and with all the risks, such as snakes and so on. There is nothing on ground to prove that they have an anti-snake bite drug in the bush. Then they collect ransom ranging millions, depending on the person's financial capacity. Some people go as far as selling all they have to come out. And the worst form of it is that some people would end up paying the money and yet take delivery of a dead body. Culprits should face the full wrath of the law, which should be the death sentence.
I would have said punishment but it does not solve problems because it does not give the criminal a chance to retrace his steps. Also, I do not think that death penalty would solve the problem. The root cause of kidnapping is poverty. Biblical injunction says, "Thou shall not kill". Killing or execution as a punishment for murder or kidnapping has never been shown to be a deterrent.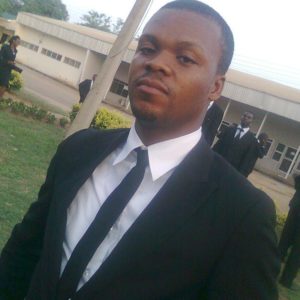 Life imprisonment would be better. There must be economic empowerment of the youths by the government and provision of various infrastructures. There should be employment for the youths because most crimes are carried out by them. Most kidnappers are found to be Fulani herdsmen so the government should address the issue of the herdsmen.In many units of the federation, you already have penal legislation on kidnapping. In some of these states, the punishment is death, in some other states, it is life imprisonment. I am one of those that believe that death sentence should not even be in our penal code. As somebody whose activities are channelled towards curtailing the liberties of another person, I think the punishment should be limiting the person's liberty by giving a life sentence.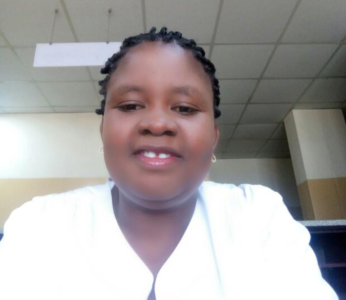 Kidnapping is not a capital offence. But then, I think there should be a long prison term as well as confiscation of assets. I think the long prison term currently exists, about fifteen or twenty years, I am not sure. There should also be confiscation of assets, which are proceeds of crime. However, my interest is not just in kidnapping, because it is not the issue but a by-product, which is weak intelligence gathering by the Nigeria Police Force and other security agencies. Where there is breakdown of law and order, such criminal behaviour proliferates. Kidnapping itself is not particularly important, no matter how we feel about the victims. It is a symptom of a systemic issue that we should deal with, if not, we should not be surprised by the rate of kidnappings and highway robbery. Intelligence gathering and sharing among our security agencies need to be improved.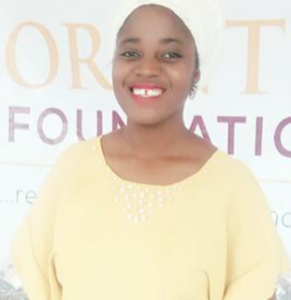 They should be given death sentence even though the international community is now clamouring against death sentence. Whether that will be commuted to life sentence is different but let it be there in our laws. I think what will help our country is by training anti-kidnapping agents, monitoring the activities of policemen because research shows that they assist in some kidnappings, eliminating the criminals within the ranks of law enforcement is key and serious punishment for any kidnapper. Providing jobs for the citizens, especially the youths will aid the fight against crime. When people are gainfully employed, there won't be need to commit crimes.
Copyright Ships & Ports Ltd. Permission to use quotations from this article is granted subject to appropriate credit given to www.shipsandports.com.ng as the source.