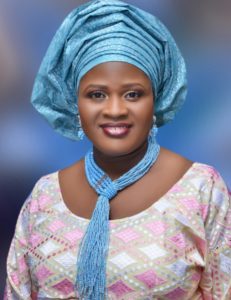 The kidnappers of Comfort Baikie, a Superintendent of the Nigeria Customs Service, are yet to contact her family or demand for ransom.
Baikie was taken away, before her two daughters, in a black Murano sports utility vehicle by gunmen Tuesday evening at Festac Town, Lagos.
According to witnesses, the gunmen, about five of them, threatened  Baikie with violence and death before she was forced into a waiting car and taken to an unknown destination.
Abdul Mahmud, a lawyer, said 24 hours after she was snatched, no contact or ransom demand had been made by her abductors with her immediate family or her employer.
"Comfort Baikie is a dutiful mother of two teenage girls, who should ordinarily be spending this Yuletide with her family," Mahmud, President, Public Interest Lawyers League, said in a statement on Wednesday.
"We are worried by her safety and the tremendous impact of her present circumstances on her health – hypertensive condition – and on her teenage daughters who witnessed the unfortunate incident."
Mahmud called on the Inspector General of Police and the Commissioner of Police, Lagos State to "do all within their powers" to secure the safe release of Mrs. Baikie.
Comfort Baikie is an officer of the law and her present circumstances deserve quick and prompt law enforcement agencies' intervention and action.
"This is a direct appeal to her keepers. Comfort Baikie is a mother and public servant dedicated to her family and country; please, if you are her keeper and you are reading this, we beg you to release her unharmed and safe to her teenage daughters who deserve only the love and warm presence of their dutiful mother this Yuletide."