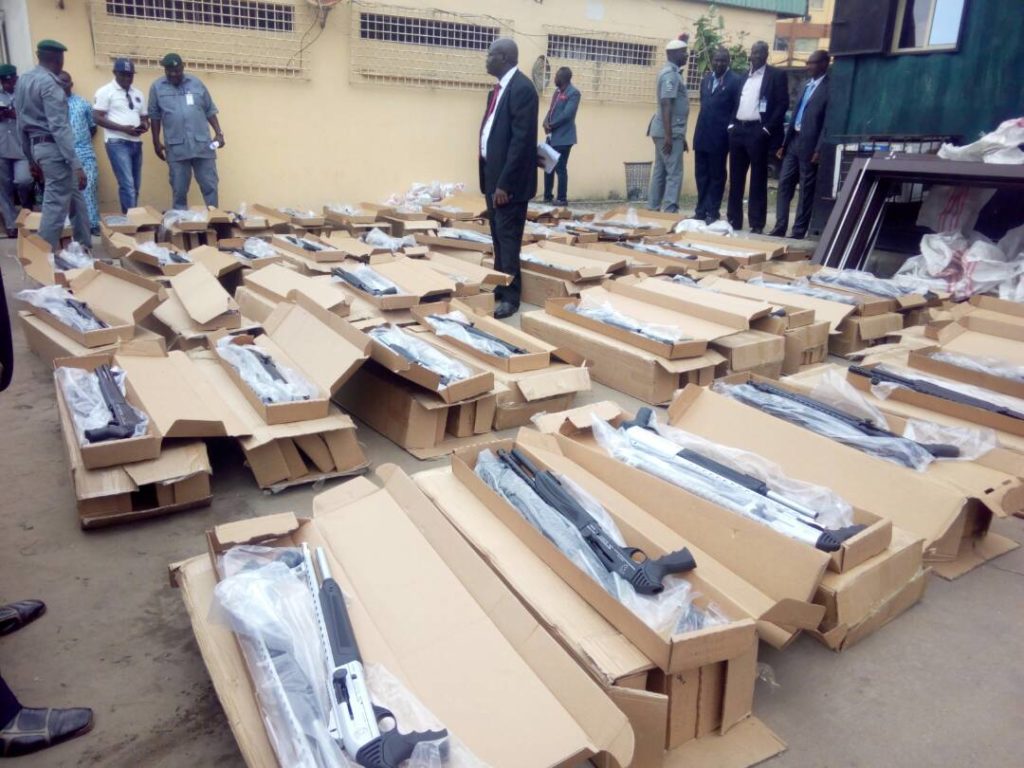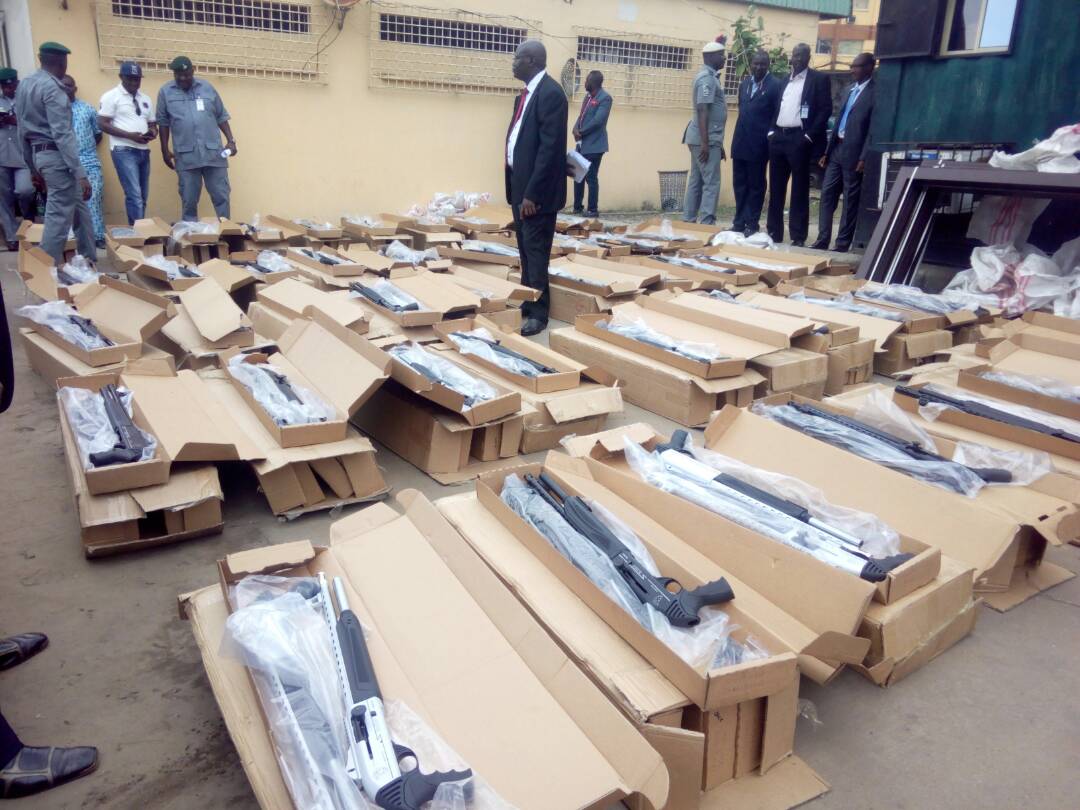 Following cases of illegal arms importation including military hardware into the country in recent times, the Nigeria Customs Service (NCS) said it has commenced monitoring of Nigeria-bound imports from Europe, Asia, America and other trading partners.
This appears to be one of the most viable options for the NCS to gather intelligence given that all the scanners at the nation's seaports and border station have completely broken down, making it difficult for Customs to discharge its duty of cargo inspection effectively.
Cargo examination in the ports is presently being conducted manually, a situation that has increased cargo dwell time by over 100 percent.
Speaking at a stakeholders meeting in Lagos, Controller, Apapa Area Command of NCS, Comptroller Abubakar Bashir, who acknowledged the poor state of scanning machines at the port, stated that the service would henceforth treat all consignments with suspicion, "given the desperation of some people to flood the nation with illicit and illegal weapons".
According to him, Customs would no longer wait for imported consignments to arrive at the nation's seaports, as it has commenced the monitoring of such consignments from the port of loading all through the transit ports where such consignments would make a stop until they arrive the country.
He also disclosed that a total of 34 containers, which have yet to arrive the seaports in the country, are under strict surveillance in order to ensure that the current cases of illegal importation of arms and other dangerous products are curtailed.
"The scanner we have there is obsolete. I understand it does not scan more than 50 containers a day and even with the 50 containers, sometimes, they have to fan it first to cool it down. In a port where you release about 500 to 1000 containers in a day, you have a scanner that can only do 50.
"Customs is afraid today. What is our fear? A lot of unscrupulous elements go by way of clearing goods that are not only harmful to the economy but also dangerous to the lives of our citizens. I can tell you now that cargoes declared by certain companies or coming from certain routes around the globe are being monitored even from the Presidency.
"Presently, I have a report of 34 containers, so we treat all consignments with suspicion. In line with this, we have commenced strict monitoring of all consignments designated for the nation's seaports from port of loading all through the voyage because of the influx of goods that are harmful to the people and the nation at large," he said.
It was also gathered that the command has placed come companies under close surveillance under its fast track cargo clearing regime, under which consignments belonging to some companies, especially multinational firms, believed to have established a level of integrity over the years are escorted by armed officers to owners warehouses, where they will be examined.
South African authorities recently arrested and detained a Russian ship conveying illegal weapons to Lagos at Port Elizabeth. Investigations have been launched into the matter with a view to unraveling the mystery behind the deadly illegal importation. Customs and the Nigerian Navy have described this massive importation of weapons as dangerous to the nation's fragile security system.