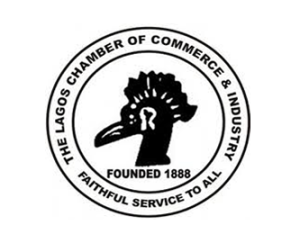 The Lagos Chamber of Commerce and Industry (LCCI) have said if the proposed strike by PENGASSAN and NUPENG is not averted, the economy would lose an estimated N150bn daily.
The Director-General of LCCI, Muda Yusuf, disclosed this in Lagos on Monday.
He said the strike would not be a good development for an economy that was just emerging from recession.
The two unions had threatened to embark on an indefinite strike over delay in the payment of N800bn subsidy arrears to oil marketers.
He urged the Federal Government to engage the unions and propose a credible payment plan to settle the arrears.
Yusuf  noted that the consequences of the proposed strike would be severe because of the strategic and critical nature of the oil and gas sector.
"It would paralyse the chain of logistics in the economy as economic activities are driven largely by road transportation, both for commuting and freight.
"It will impact on revenue as the upstream sector would be affected as well. It would impact the power sector which is largely powered by gas," he said.
The LCCI boss noted that the fuel subsidy phenomenon had become a recurring distraction in the management of the country's economy.
"It is regrettable that government has over the years got itself entangled in a problem which should not have arisen in the first place," he said.
He alleged that the country's economy had suffered serial scandals and monumental corruption in the oil and gas sector because of the phenomenon of petrol subsidy.
"We have consistently argued that the government should completely decouple itself from the business of importation, refining, transportation and retailing of petroleum products.
"This arrangement has created considerable distortions and stagnated private investment in the downstream sector because these are enterprises that the private sector is best suited to manage,"he said.
Yusuf said that government has no business fixing prices and subsidising the players.
He said that in spite of the monumental problem the economy had from the subsidy regime, government has not taken urgent steps to put an end to price fixing for PMS.
"The economy cannot sustain this arrangement. The current debt of N800bn is 151 per cent of the total capital allocation for the Federal Ministry of Works, Power, and Housing in the 2017 budget.
Yusuf urged the government to replicate the telecoms sector model in the oil and gas industry, adding that it would free resources for investment in critical infrastructures like power, roads, the railway, health and education sector.
He stressed that the model would improve product availability, eliminate fuel queues, and create more jobs for the teeming youth in the downstream oil sector.