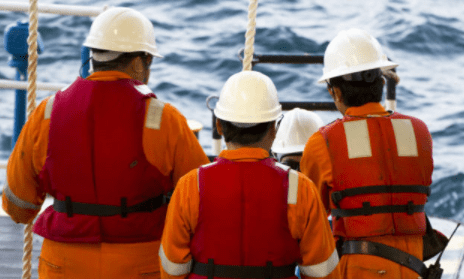 A landmark ruling by the International Labour Organisation (ILO) Committee of Experts has found governments are in breach of seafarers' rights and failed to comply with several provisions of the Maritime Labour Convention (MLC) during the COVID-19 pandemic.
The ruling is a strong message to governments that they have failed in their duty of care towards seafarers under international law during COVID-19.
The ILO Committee of Experts have called on states to recognise seafarers as key workers "without delay" and reiterated that "it is precisely at times of crisis that the protective coverage of the MLC assumes its full significance."
In the first ruling of its kind, the committee of 20 eminent jurists has found that governments have failed to protect the minimum standards for the protection of seafarers' rights, as set out in international law under the MLC 2006. This includes basic rights such as access to healthcare, repatriation, annual leave and shore leave.
"The committee notes with deep concern that, while ports around the world have continued to operate uninterruptedly during the pandemic, seafarers – who provide a key frontline service to society, with more than 90% of world trade moved by sea, including food, medicines and vital medical supplies – continue to face extreme difficulties to disembark and transit through countries for the purpose of repatriation.
"The committee therefore strongly encourages ratifying states in their different capacities as flag states, port states or labour-supplying states who have not yet done so, to recognise seafarers as key workers without delay and to draw in practice the consequences of such qualification, in order to restore the respect of their rights as provided for in the MLC, 2006," the ILO Committee of Experts stated.
Responding to the ruling, International Transport Workers' Federation (ITF) General Secretary Stephen Cotton and International Chamber of Shipping (ICS) Secretary General Guy Platten issued a joint statement.
"This ruling clearly sets out that it is both legally and morally wrong for countries to continue to expect seafarers to work indefinitely, supplying the world with food, medicine and vital supplies, while depriving them of their fundamental rights as seafarers, as workers, and as humans. This landmark ruling is a clear vindication of what seafarers' unions and shipowners have been saying for the past nine months.
"This ruling makes clear that all governments have to follow international law and urgently recognise seafarers as key workers with practical effect. This means allowing seafarers to get off in ports for medical attention. It means enabling seafarers get to an airport to fly home when their contracts are finished. And it means letting replacement crews through a country's border to join those waiting ships without having to battle a mountain of bureaucracy. To date, only 46 countries have classified seafarers as key workers, which is simply not good enough," the duo said.