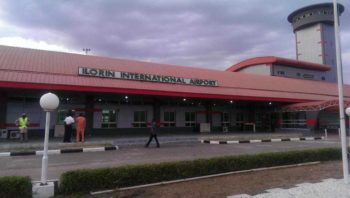 The management of Ilorin International Airport on Tuesday said it had mapped out strategy to detect suspected drug traffickers that would travel to Saudi Arabia for the 2017 Hajj.
The Airport Manager, Alhaji Ibrahim AbdulAzeez, made this known in llorin.
He said that the management of the airport had put necessary machinery in place to detect and stop any intending pilgrims indulging in drug trafficking or any negative tendencies capable of giving the country bad image.
AbdulAzeez said that the airport had inaugurated 2017 Hajj Committee, which would ensure perfect arrangement for the airlifting and return of all the intending pilgrims.
He however warned intending pilgrims from the llorin zone with criminal intention to do a rethink by not travelling to the holy land through ilorin International Airport.
He said that members of the committee were drawn from Federal Airport Authority of Nigeria (FAAN), Nigeria Airspace Management Agency (NAMA), the Nigerian Police, Customs, Immigration and Civil Defence.
Others members are the National Drugs Law Enforcement Agency (NDLEA), Nigerian Port Health, NAFDAC, and some the airliners.
It will be recalled that three pilgrims, who traveled through the airport for the 2016 Hajj were arrested in Saudi Arabia over alleged involvement in drug trafficking.