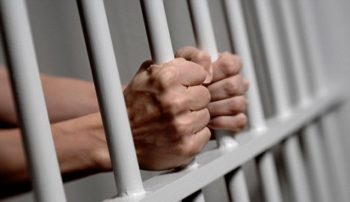 An American national, Marco Ramirez, allegedly defrauded three Nigerians of $565,000 on the false pretense of obtaining a green card for them, has approached the Lagos State High Court in Ikeja to beg for variation of his bail conditions in order for him to leave Kirikiri prison where he had been remanded.
Ramirez's lawyer, Ademola Adefolaju, told Justice Ganiyu Safari on Friday that his client's health condition was deteriorating in the Kirikiri prison hence the need for a condition he could easily meet.
He prayed the court for an order to allow him to bring a directorate cadre in the Lagos State Civil Service as a substitute for an earlier order that a director in a reputable company in Nigeria should stand surety for him.
Upon Ramirez arraignment by the Economic and Financial Crimes Commission (EFCC), Justice Josephine Oyefeso, on July 10, granted him bail with some conditions.
Adefolaju enjoined the court to hear his client application, which was served on the EFCC on the 21st of August, stressing that Ramirez was dying in prison because it was difficult for him to meet up with the bail conditions.
However, Justice Safari was of the view that since the anti-graft was not aware of the proceedings, the matter is better adjourned and a new date of hearing served on the prosecutor.
The judge adjourned the hearing of the application till Monday, 24th of August 2017.
EFCC had slammed 16 charges, bordering on obtaining $565,000 under false pretenses from three Nigerians to get them an American green card.
Ramirez, the Managing Director of three companies – USA Now Plc., Eagleford Instalodge Group, and USA Now Capital Group – allegedly committed the offence between February 2013 and August 2013.
The American was alleged to have fraudulently received $545,000 from one Godson Echejue.
Ramirez also allegedly received $10,000 from one Abubakar Umar through a non-existent investment program in the U.S., which would make Umar eligible to obtain an American passport.
The EFCC also accused him of illegally receiving $10,000 from one Olukayode Sodimu on the pretext that the funds were facilitation fees with the American Immigration Services for an American green card.