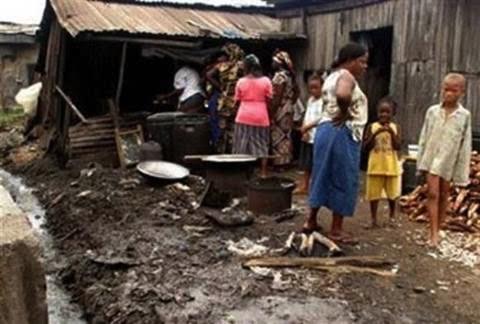 Despite Nigeria's recovery from economic recession after the second quarter of 2017, the International Monetary Fund (IMF) says Nigerians are getting poorer.
The fund said economic reforms are urgently needed to put the nation on a sustainable economic path, Reuters news agency reported Thursday, citing a report by the IMF.
The report is due for public release today.
According to Reuters, the IMF said it expects the Nigerian government to "muddle through" in the medium term, adding that any progress could also be threatened if the 2019 elections consume political energy and resources.
The IMF said in the report that the outlook for growth had improved but remained challenging, adding that comprehensive and coherent economic policies remain urgent and must not be delayed by approaching elections and recovering oil prices.
"Higher oil prices would support a recovery in 2018 but a 'muddle -through' outlook is projected for the medium term under current policies, with fiscal dominance and structural constraints leading to continuing falls in real GDP per capita," the IMF noted, according to Reuters.
The report identified risks to growth to include delays to implementing policies and reforms ahead of the 2019 elections, security tensions, and the ripple effects of falling oil prices, which could cripple capital flow.
It said, "Further delays in policy action, including because of pre – election pressures, can only make the inevitable adjustment more difficult and costlier."
It advised Nigeria to simplify its complex foreign exchange system, which has created gaps between official rates and other windows.
"Moving towards a unified exchange rate should be pursued as soon as possible," the report said.
"The IMF staff does not support the exchange measures that have given rise to the exchange restrictions and multiple currency practices," it stated.
The Fund however advised the Nigerian central bank, which often injects funds into the foreign exchange market, to discontinue direct interventions in the economy.
Nigeria exited recession in the second quarter of 2017, a development the government had often attributed to as end-results of its own economic policies.
Analysts have however argued that the exit was necessitated by an improvement in oil prices, the fall of which triggered the oil-dependent nation's slip into recession.
Copyright Ships & Ports Ltd. Permission to use quotations from this article is granted subject to appropriate credit given to www.shipsandports.com.ng as the source.