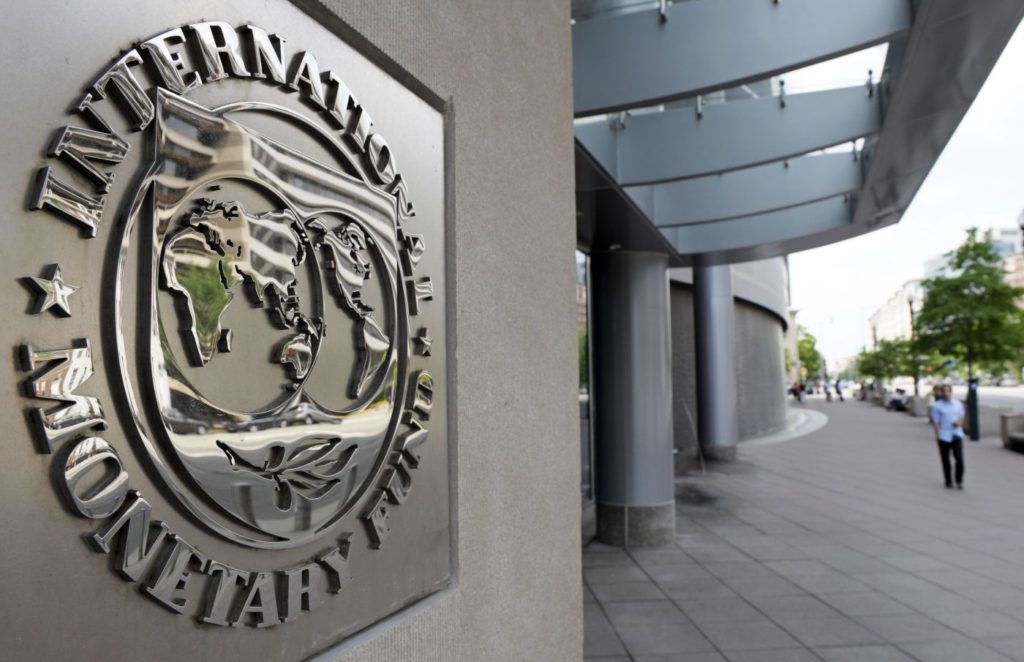 The International Monetary Fund (IMF) has slashed its 2018 growth projections for Nigeria to 1.9 percent.
The fund said the cut is as a result of poor economic performance.
The Deputy Director, Research Department, Gian Maria Milesi-Ferretti, disclosed this on Tuesday while addressing journalists at the ongoing annual meetings of the International Monetary Fund and World Bank Group in Bali, Indonesia.
In the World Economic Outlook report released in July, the Bretton Wood Institution had projected that Nigeria's economy would grow by 2.1 percent in 2018 and 2.3 percent in 2019.
However, in the October edition of the report, IMF cut the growth projections.
Ferretti said the aggregate growth rate of Africa is being held down by its three largest economies of Nigeria, South Africa and Angola.
He said, "Nigeria's growth, 1.9 percent this year; 2.3 next year. South Africa, only 0.8 percent this year. Angola, contracting by 0.1 percent this year. So the aggregate — over three percent this year, close to four percent next year — is despite the largest economies in the continent doing poorly.
"The continent could do much better once these economies are on a more solid footing, particularly South Africa and Nigeria because they are really large and affect a number of countries in their neighbourhood."
"In Nigeria and Angola, tighter monetary policy and moderation in food price increases contributed to tapering inflation. In Nigeria, inflation is projected to fall to 12.4 percent in 2018, from 16.5 percent in 2017, and to rise to 13.5 percent in 2019," the report read.
The Economic Adviser and Director, Research Department, Maurice Obstfeld, said the even though African growth is raising in the nearer term to somewhere around 4 percent, the rate of growth is really not sufficient to meet sustainable development goals, to fully employ a rapidly growing workforce.
Obstfield said while different economies face different challenges, there is a real need for very thoroughgoing and ambitious structural reforms in Africa that will raise efficiency, bring people into the labour force where debt is high and improve governance.