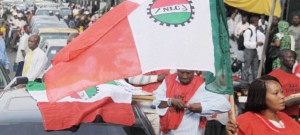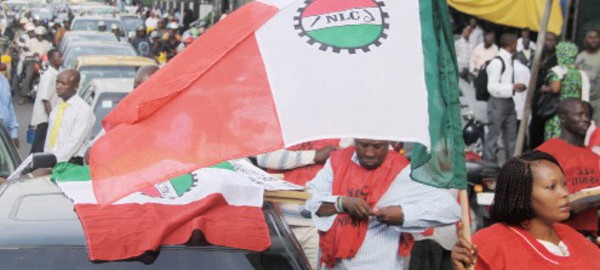 The Nigeria Labour Congress(NLC) has called for a review of the Federal Government's economic policies to make it people-driven.
NLC President Ayuba Wabba made the call in a statement he made available to newsmen in Abuja on Friday.
Wabba said that the the congress had noted that the ongoing economic recession was not only due to the resultant effect of corruption but the continued implementation of policies imposed by "neo-liberal institutions".
"In my view, government needs to have a total review of its economic policies which must be people-driven.
"For instance, only workers at the moment pay appropriate taxes. Yet, everybody eligible ought to pay tax. The rich should pay.
"Thus, instead of increasing the tax burden of those already paying, government should compel those not paying to pay.
"For us to recover from economic recession, government must design policies that will bring back industries, create productive jobs, revive public electricity and revalue the naira."
He said that government must encourage the growth of the informal economy, resume local production of petroleum products, develop solid minerals and tourism, among other resources of global economic value.
Wabba said that Nigeria does not need any lecturing from the International Monetary Fund (IMF) or any external institution.
"There can never be any external institution or country that will better develop policies that will serve the interests of our people and country than ourselves.
"Nigeria is not in shortage of development experts that can fashion out profound, totally home-grown development policies to move our country forward.
"That is if our leaders have the desired political will to call the bluff of over-bearing neo-liberal institutions.''
Wabba said that the economy appeared seems to have gone into a tailspin with the crash of the naira, adding that the Central Bank was apparently unable to offer a sustainable solution.
He noted that Nigeria as an import-dependent economy, may not easily survive recession except bold and conscious decisions were taken.
"Nigerians are suffering and cost of feeding, education, transport, accommodation and related necessities have all tripled.
"Yet, salaries have remained at the same level in spite of our formal demand for a wage increase.
"Most families can barely have more than one meal per day, resulting in diseases, hunger and squalor.
"Companies that have not closed down or relocated are operating in difficulty due to poor electricity supply, bad roads and high currency exchange rates.
"Others are high cost of petroleum products and depleting market with dearth of financial capability of their customers.
"This has led to the reduction of their workers. further saturating the unemployment market."
He said that the labour movement could not afford to remain indifferent in the face of the overwhelming challenges but needed to nudge the government to do more.
"Indeed, government should, as a matter of urgency, convene a conference on the economy.
"Or the government should assemble an all-inclusive team to develop an economic recovery framework that is people-driven and people-focused," the NLC president said.