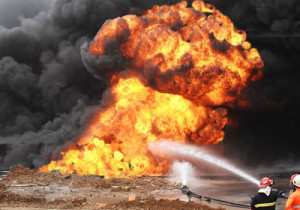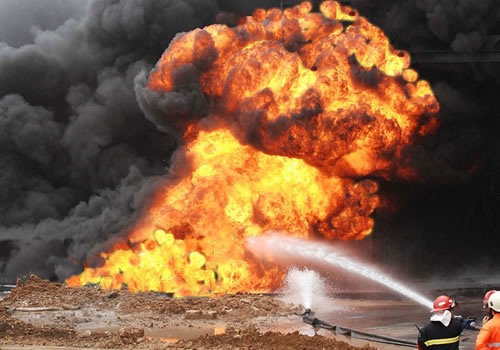 Integrated Data Services Limited (IDSL), a Subsidiary of Nigerian National Petroleum Corporation (NNPC), has explained that it was not responsible for the pipeline explosion which occurred Wednesday at a Nigeria Liquefied Natural Gas Limited, NLNG, pipeline in Emohua Local Government Area, Rivers State.
IDSL said its operation crew which was engaged in acquiring seismic data for SPDC in Oil Mining Lease, OML, 17/22 ROBO 3D prospect, observed approved safe distance standards contained in the Department of Petroleum Resources' (DPR), regulations and as such could not be the cause of the blast.
The IDSL, according to a statement that the NNPC Group General Manager, Group Public Affairs Division, Ndu Ughamadu in a statement yesterday said that:"Our activities involve the use of seismic explosives of size 2kg and detonators. The drilled and exploded depth is 45 metres. At this depth the effect on the surface cannot affect any structure.
"The suspected gas leakage on the gas pipeline between Eveku and Rumodogo 1 communities in Emohua Local Government Area of Rivers State of February 22, 2017 was not caused and cannot be caused by NNPC, IDSL Party 05 seismic operations. Our closest activity around the incident area yesterday was 798 metres away from the pipeline", IDSL stated.
As a responsible corporate body, IDSL's crew on operation in Emohua Local Government Area observed, to the letter, DPR's regulations governing such activities which include: maintaining a minimum distance of 25 metres from tarmac roads, 50 metres from houses, 100 metres from pipelines, and a minimum distance of 200 metres from well heads or oil wells.