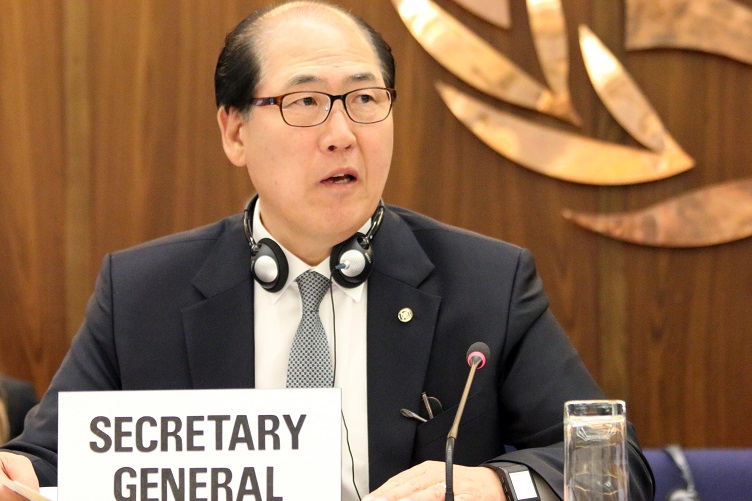 The International Maritime Organisation (IMO) has expressed its disappointment with Nigeria and 19 other countries in West and Central Africa for failing to correct the deficiencies uncovered in their maritime administration processes after an audit exercise.
Speaking during a workshop organised by IMO and the Abuja Memorandum of Understanding on Port State Control for heads of maritime administrations in West and Central Africa in Lagos on Monday, the Head of Africa (Anglophone Section), Technical Cooperation Division of IMO, William Azuh, said 20 IMO member states in the West and Central Africa region have been audited but none has implemented the recommended corrective action plans.
"I want to draw your attention to an important concern of IMO, especially in this region, which is the IMO Member State Audit. The good news is this; nearly 100 percent of the maritime administrations in the region have been audited. However, actions on the corrective action plan, which we call CAP have been very dismal, to say the least – extremely poor.
"IMO has been literally begging the audited maritime administrations to report back to it on the corrective action plan implemented or lack of it thereof. IMO is willing and able to assist countries to implement those corrective action plans but the initiation would have to come from the member states.
"Since the commencement of the audit in its early phase on January 16, twenty African member states were audited. Those countries are Cape Verde, The Congo, DR Congo, Cote d'Ivoire, Djibouti, Equatorial Guinea, Gabon, Ghana, Guinea, Kenya, Madagascar, Mauritania, Nigeria, Sao Tome and Principe, Senegal, Sierra Leone, The United Republic of Tanzania, The Gambia, Sudan, and Togo were all audited. All the audited states were provided with an audit final report that reflects the agreed action plans to be effectively implemented after three to four years following the audit.
"Meanwhile, member states are encouraged to provide IMO periodically comments via a form on the effective implementation of the corrective action plans to assist states with their corrective action plans. This is a form developed by IMO and delivered to states to be used when communicating with IMO. After the period of the follow up of the audit, not one of the audited African member states has completed, terminated, or effectively implemented the agreed action plans," Azuh said.
SHIPS & PORTS reports that the audit report on Nigeria emphasised the need for the country to fulfill certain obligations regarding the implementation of certain IMO conventions and instruments. The audit covered the implementation of IMO instruments, Nigeria's national legislations concerning these instruments and enforcement of NIMASA's responsibilities with regards to its flag state and port state functions.
The audit report harped on the need for the agency to develop working systems rather than overreliance on the discretion of its personnel.