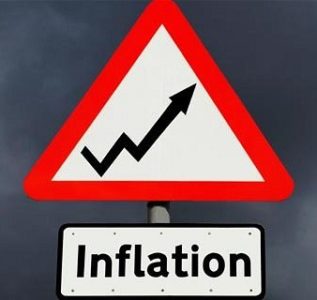 The Consumer Price Index (CPI), which measures inflation rate or hike in prices in the Nigerian economy, has hit an all-year high, which also represents an 11-year high.
The rise in inflation rate was however at its slowest pace in 2016, rising by less than a quarter of a percentage point.
According to the National Bureau of Statistic (NBS), inflation rate increased to 18.48 percent in November, from 18.33 in October 2016.
"Communication and Insurance recorded the slowest pace of growth in November, growing at 5.61 percent and 6.76 percent year-on-year respectively," NBS said in its report.
"The Food Sub Index increased by 17.19 percent (year-on-year) in November, up by 0.10 percentage points from rates recorded in October (17.09 percent).
"During the month, all major food sub-indexes increased with Soft Drinks recording the slowest pace of increase at 7.76 percent year on year."
The rise in inflation rate was mainly driven by power, school needs, and increase in food prices.
"During the month, the highest increases were seen in Housing, Water, Electricity, Gas and Other Fuels, Clothing materials and other articles of clothing, books, liquid fuel, passenger transport by air, motor cycles and shoes and other footwear.
"The Composite Food Index rose by 17.19 percent in November 2016. The rise in the index was mainly driven by increase in prices of imported foods, meat, bread and cereals and fish."
Nigeria is experiencing the highest inflation change in a fiscal year since 2005.
Copyright Ships & Ports Ltd. Permission to use quotations from this article is granted subject to appropriate credit given to www.shipsandports.com.ng as the source.