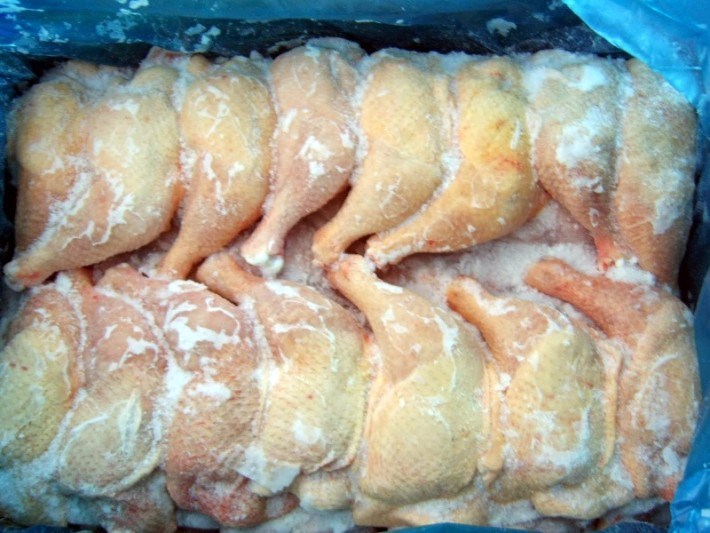 The National Agency for Food and Drug Administration and Control (NAFDAC) has warned Nigerians against consuming frozen poultry products illegally imported into the country as it contains a dangerous compound called formalin.
NAFDAC spokesman, Abubakar Jimoh, said this in Abuja on Monday.
Formalin is an aqueous solution of formaldehyde. It is used as an industrial disinfectant and as a preservative of corpses in funeral homes. It is unsuitable for human consumption and could cause cancer.
Jimoh said food items such as frozen poultry products are usually preserved with formalin, and should be avoided as such products contain toxic substances.
According to the NAFDAC spokesman, formalin is used to preserve illegally imported frozen poultry products such as chicken and turkey, and should be avoided.
He said, "NAFDAC is alerting Nigerians about this practice. There are enough poultry products in the country than to resort to frozen chicken smuggled in, in spite of the Nigerian government's ban."
He said if smuggling is not brought to an end, the growth of indigenous poultry farmers and marketers will be negatively affected.
Copyright Ships & Ports Ltd. Permission to use quotations from this article is granted subject to appropriate credit given to www.shipsandports.com.ng as the source.