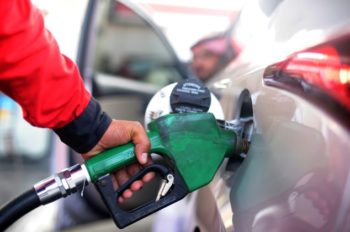 As the issue of high toxic content in fuels imported into the country continues to raise anxiety among motorists and the populace, SHIPS & PORTS DAILY discovered that for fear of damage to their cars and perceived health hazards more car owners use fuel treatment on their vehicles.
Although the country has been importing 'dirty fuel' through unscrupulous alignment between dishonest businessmen, public officials and foreigners willing to use Nigeria as dumping ground, many Nigerians became more aware about this late 2016 when a Swiss based watchdog group, 'Public Eye' blew the lid.
The medium had alerted that Swiss trading firms – Trafigura and Vitol – were exploiting weak regulations in Africa to import "dirty fuels" into Africa, including Nigeria; blending and dumping these fuels with more than 100 per cent toxic (sulphur) levels allowed in Europe, thereby causing health and environmental hazards.
SHIPS &PORTS DAILY discovered that since the news broke, more Nigerian car owners, especially those who use their cars daily buy fuel treatment to dilute the acidic content of petrol.
Dan Nwike, a motor parts dealer in Lagos said that since November and December last year, he had sold fuel treatment more than he has ever done since he started the business ten years ago and this has even forced the prices to go up.
"I see people come here (Lawanson Surulere) to ask for fuel treatment every time and I stated wondering until I discovered what happened. I went to buy more. Last December I sold all that I had," he disclosed.
While the Federal government alongside and other West African countries may have shown commitment to stop the importation of dirty fuel into the region, importers, traders and other oil industry sources said that the move may have been stalled.
Late last year, Nigeria, Ghana, Benin, Togo and Ivory Coast unveiled a plan to reduce the amount of poisonous sulphur they would allow in fuel.
But the move driven by the United Nations Environment Programme (UNEP), did not give full details of the changes or when they would come into force. This has caused uncertainty, particularly in Nigeria and Ghana, which consume more than half of the fuel used in the region.
Ghana on its own issued guidance and invited public comment on the fuel quality it wants. But reports said that a recent change in government could delay new rules.
Nigeria is still drafting its own rules. Fuel suppliers who bid for 2017 contracts seem to be lost on the quality of fuel they will have to import.
A source at one of the fuel importing firms said the organisation may not be willing to bid for the contract if they were going to be kept in the dark on what to import.