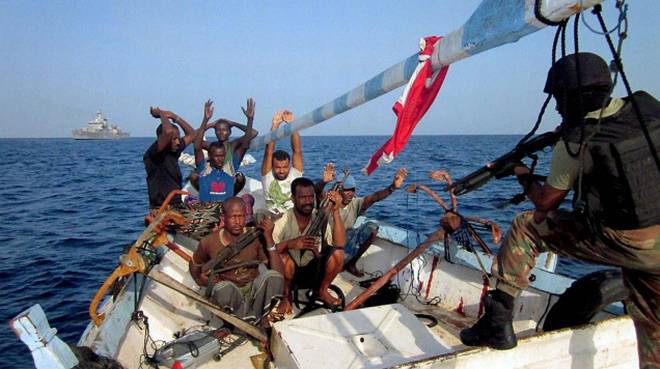 India's cabinet has approved a bill that will punish piracy at sea with death penalty or life in prison, local media reported.
The draft law seeks to improve the safety of the nation's navigation after a rise in attacks on vessels along critical sea routes.
The Indian authorities are bringing the law as a part of commitment made by India while signing the United Nations Convention on the Law of the Sea (UNCLOS) in 1982.
The UNCLOS was ratified by India in 1995.
India has reportedly been working since last year on boosting maritime patrols on key sealanes while its Navy has been increasingly protecting Indian sea traffic and crews in the Indian Ocean.
In 2015, Indian Defense Ministry said Somali pirates were relocating their operations from the Gulf of Aden near the coast of Somalia closer to India.
Last year, Somali pirates reportedly captured an Indian cargo ship with 11 crew members aboard en route from Dubai to Yemen.
Somalia has been plagued by civil war since 1991. Years of lawlessness and corruption have provided local pirates with ample opportunities, hijacking international ships for ransom with relative impunity.
Source: Sputnik