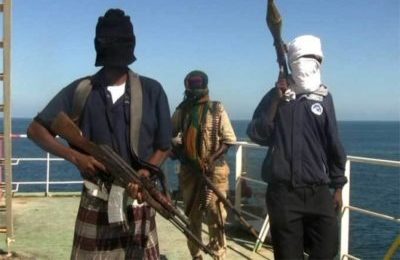 The world's second largest container carrier, Mediterranean Shipping Company (MSC) on Thursday confirmed that one of its ships was attacked and its crew members kidnapped by pirates 55 nautical miles off the coast of Cotonou, Benin Republic. 
The ship was attacked on Wednesday, January 2, 2019. 
The Geneva-headquartered shipping line did not, however, provide further information as per the number of crew members kidnapped on the 2,668 TEU ship named MSC Mandy. 
"Out of respect for the missing crew members and their families, MSC has no further comment for the time being," MSC said. 
It however said that it had secured the affected ship and its cargo "and ensured the safety of the remaining seafarers on board". 
MarineTraffic data shows that the ship, which was sailing from Lome, Togo when it was attacked by the pirates, is anchored off Lagos.