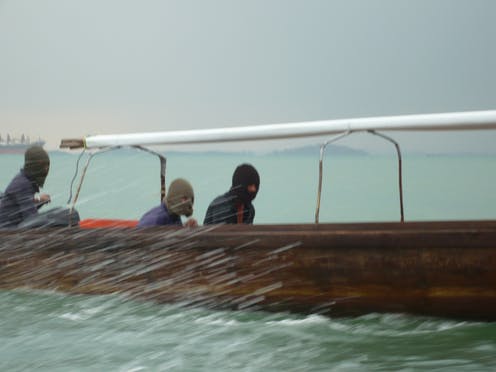 No fewer than 19 seafarers working as the crew members of a supertanker named Nave Constellation sailing near the Egina FPSO 100 nautical miles off Bonny Island have been kidnapped by pirates. 
The attack occurred while the ship was underway on Tuesday. 18 of the taken crew are of Indian nationality and one of Turkish origin.
A report by Dryad Global said seven crew members were still on board the supertanker after the incident.  
Dryad said the incident occurred 26 nautical miles south east of the Egina terminal, stressing that ships conducting operations at the Egina, Usan and Serpentina terminals are operating at heightened risk in the medium to longer term.
The attack has also been confirmed by the International Maritime Bureau (IMB) Piracy Reporting Centre.
"Nineteen crew were identified as missing. The vessel owners notified the Nigerian Navy and MRCC for assistance. Remaining crew sailed a tanker to a safe area," the report reads.
Navios, which is the owner of the ship and Anglo-Eastern Tanker Management (Hong Kong), which is the vessel's technical manager, have both confirmed the incident. 
The Hong Kong-flagged crude oil tanker had departed Bonny Offshore Terminal in fully laden condition when she was boarded by armed men late on the night of December 3rd.
"The criminal gang departed the vessel taking 19 of those onboard with them as hostage; 18 Indian nationals and one Turkish national. 7 seafarers remained on board and were instructed to take the tanker to a safe position to await the arrival of a security vessel and other support craft. There was no pollution or damage to the vessel.
"Navios as owners and Anglo Eastern as technical and crew managers's prime concern is the safety and early return of the 19 persons taken by the pirate gang. All the appropriate authorities, including the Flag State, have been alerted and are responding and all the necessary action is being taken to secure their wellbeing and early release," the two companies said in a statement. 
The companies said the families of those taken by the pirates are being kept fully informed of the developing situation. 
This is the 6th maritime security incident and the fourth kidnapping incident to occur within 30nm of the South Eastern boundary of the Nigerian EEZ within 2019.