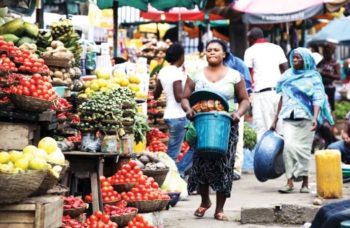 The National Bureau of Statistics (NBS) on Tuesday said Nigeria's annual inflation stood at 12.48 percent in April, its lowest level in more than two years and its 15th straight monthly drop.
It fell from 13.34 percent in March. A separate food price index showed inflation at 14.80 percent in April, compared with 16.08 percent in March.
According to the report, food inflation has been in double figures for nearly three years but has slowed for the past six months.
NBS said the highest increases were recorded in potatoes, yam and other tubers, as well as bread and cereals, plus oil and fats.
The Central Bank of Nigeria monetary policy committee is due to meet later this month to set its main interest rate. It held the rate at 14 percent in April in an attempt to curb inflation, especially in food prices.
It has kept rates tight for more than a year to support the naira and attract foreign investors into the debt market.
Agency Report