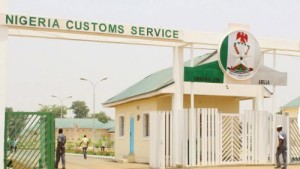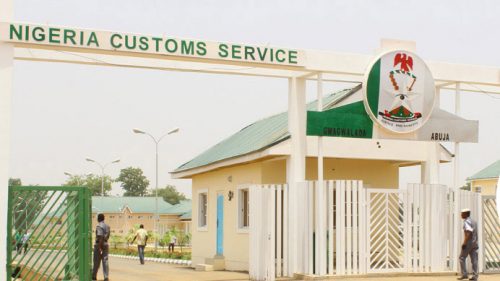 The Nigeria Customs Service (NCS), Zone 'B', has said the zone collected over N9 billion from January to April 2018.
The Zone 'B' of the NCS covers 11 states comprising Sokoto, Kebbi, Zamfara, Katsina, Kano, Kaduna, Jigawa, Niger, Kogi, Kwara and the FCT.
Zonal Coordinator of the zone, Assistant Controller General, Udo Emmanuel, made this known to journalists in an interview on Tuesday in Kaduna.
He said, "We generated over N2.5 billion in January, over N2.2 billion in February and it then rose to over N2.3 billion in March and dropped to over N2.2 billion in April."
Emmanuel attributed the inconsistencies in the revenue generation to lack of serious economic activities in the zone and the introduction of the new automated revenue platform by NCS.
He said, "The reason for revenue drop in April particularly in Kaduna and Kano dry ports is because Customs introduced NISES 2, which is an automated system of collecting and computing revenue which is usually enhanced yearly."
Emmanuel disclosed that the zone made about 528 seizures and 38 arrests during the period under review.
He said the Zone had 103 seizures with 10 suspects and a duty paid value of over N157 million, in the month of February, 175 seizures with 11 suspects and a duty paid value of over N313 million while in March, 160 seizures with 12 suspects and a duty paid value of over N164 million and 90 seizures with five suspects arrested and duty value of about N95 million.
The customs boss added that the total amount of the duty paid value of the seizures made in the first quarter of the year stood at over N773 million.
He said that the NSC, with the support of the Federal Government, had reduced smuggling activities to the barest minimum.