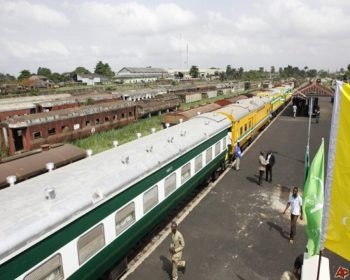 Although Nigeria has the potential to make earth-shaking impact globally, the country has remained at the low rung of the ladder and variously referred to as poor and belonging to the third world. Available records show that most developed countries do not have as much resources bestowed on them by nature like Nigeria.  Yet they transformed their flora and fauna to the envy of others.
For Nigeria, the natural endowments have remained more of an albatross. This does not however detract from the vision of few leaders that desired a change for the people. But leadership vampires bestrode the space like colossus, sucking and leaving the country in carcass while the leeches held sway.
Nevertheless, Nigeria as the most populous black nation on the globe sets a great vision to be among the top 20 economies in the world by 2020 with a minimum GDP of $900 billion and a per capita income of no less than $4000 per annum. Whether this is achievable is a matter for conjecture.
Nigeria boasts extensive network of roads, rail lines, airports, and communication networks. The road system is the most important element in the country's transportation network, carrying about 95 percent of all the nation's goods and passengers. But currently, many of the roads are in disrepair because of poor maintenance and years of uncontrolled heavy traffic.
President J.F. Kennedy of the United States once said "America has good roads, not because America is rich, but America is rich because it has good roads." The summary of this is that a country cannot be rich without good infrastructure. In Nigeria, dearth of infrastructure is a major issue and the transport sector is one that is worst hit.
The World Bank estimates that every percentage of government funds spent on infrastructure leads to an equivalent of one per cent increase in GDP, which invariably leaves a correlation between meaningful inputs in infrastructure development and economic growth.
Infrastructure Concession Regulatory Commission (ICRC) recently gave Nigeria's current infrastructure deficit in excess of $200 billion. This situation without doubt has dealt heavy blow to the country's efforts at growth.
For instance, inadequate and obsolete infrastructure at Nigeria's airports, restrict operations of Nigerian airlines and make scheduled air service unprofitable.
From reports, when an aircraft that should be operated at least for 16 hours, airlifting passengers from one destination to another, is used only for eight hours, the airline incurs losses because the revenue made cannot offset the costs incurred in the day's operation.
If an aircraft is able to operate up to 16 hours, it could generate enough revenue with profits after deductions of expenses. This is the story of many airports in Nigeria. Experts say that the failure to operate reasonable number of hours is readily caused by lack of airfield lighting, power and other infrastructural facilities at the airports.
Nigerian ports are not also left out. However, in the case of the ports, Nigeria experienced deep transformation with the entry of terminal operators that changed the infrastructural landscape.
Yet the government still has some work to do to support the efforts of terminal operators. The rail lines at the ports need to be rehabilitated and properly connected to aid movement of cargo to limit the heavy pressure on road transport. Government has continually shied away from fixing the rail interconnecting the ports. This is a project that must not be glossed over if we must achieve visionary economic goals.  The access roads to Apapa, housing Nigeria's major port has remained in a bad state for long, giving room for containers to fall on daily basis while shippers lose millions of dollars to accidents.
Experts are wont to say that while Nigeria is a coastal nation, it does not mean it is a maritime nation. While Nigeria has the gift of nature with waters around, it has done little to harness it. It is on record that the country does not have a single deep ocean going vessel, which is quite awkward.
While it is one thing to have the asset, it is another thing entirely to harness those assets and exploit them. With our large population, Nigeria should dominate Africa and beyond.
The country boasts a vast number of maritime professionals and about 70 per cent of the cargoes coming to West Africa used to come to Nigeria. If you look at the global maritime industry, you can see the real potential that Nigeria maritime sector affords the nation, which sadly has not been exploited
At this point in the nation's history, it has become imperative to take radical steps to revive the economy. The transportation sector is the driving wheel of any economy and government needs to take drastic measures to address the infrastructural deficit in the sector.
Copyright Ships & Ports Ltd. Permission to use quotations from this article is granted subject to appropriate credit given to www.shipsandports.com.ng as the source.