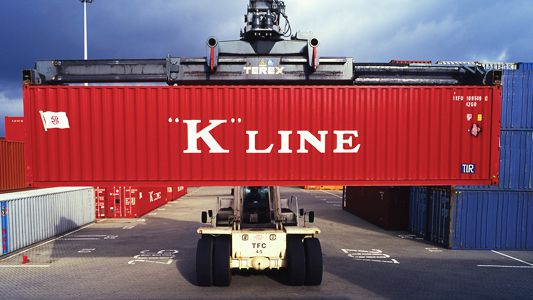 Proxy-advisor firm Institutional Shareholder Services (ISS) has called on shareholders of Japanese shipowner K Line to vote against the re-election of its chairman and president at its upcoming annual general meeting.
US-based ISS recommends that shareholders vote against the election of Eizo Murakami as chairman of Kl Line and Yukikazu Myochin as president and representative director at its agm on 21 June. Last financial year ended 31 March 2019 K Line reported a $1bn loss.
K Line said that ISS stated that it "recommend that shareholders oppose the top executive at a company that has underperformed in terms of capital efficiency (i.e., when the company has posted average return on equity (ROE) of less than 5% over the last five fiscal years), unless an improvement is observed". 
K Line noted its ROE was averaging at -23.9% on a consolidated base over the past five fiscal years from 2014 to 2018.
Last financial year ended 31 March 2019 K Line reported a $1 billion loss as it took heavy losses on terminating charter contracts.
The shipowner said that while it was true ROE averaged less than 5% over the last five years the company was making strides to reduce costs and increase efficiency.
"Additionally we have implemented fundamental structural reform centred around the dissolving of charter ship contracts. Although this structural reform is one of the reasons for our low ROE, we made this decision so that the group would achieve a sustainable increase in our corporate value to improve profitability for the future," K Line said.
"We think that this positive effect will be realized from after this year and that our performance will steadily improve in the medium-to-long term."
It said it strongly believed in the leadership of the current chairman and president to improve its corporate value.