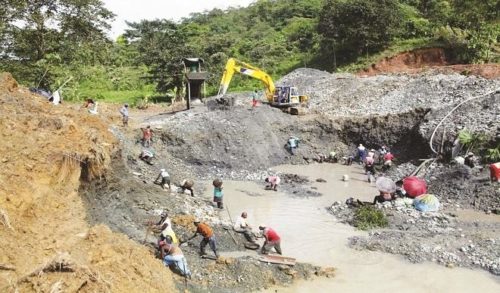 The Minister of State for Mines and Steel Development, Alhaji Abubakar Bwari, says private investors have expressed readiness to commit about $3.32 billion to fund some projects in the mining sector.
Bwari who made the disclosure at the Third Nigeria Mining Week on Tuesday in Abuja said the fund will be used to finance gold mining and refining, foundry works, lead/zinc exploration and production, tin, tantalite and columbite mining and processing.
He said that the ministry was making effort to focus on tackling challenges hindering the formal exploitation of gold, tin and lead-zinc as well stop indiscriminate exports of these mineral commodities to foreign smelters.
The minister said that the ministry had also developed a new Export Guidelines for the Export of Mineral Commodities to ease challenges in the granting of export permits and other licensing issues.