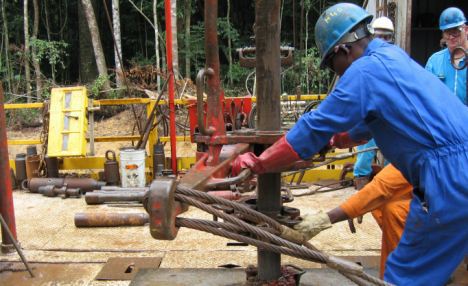 Australia's Invictus Energy on Friday said it had not found oil and gas deposits in northern Zimbabwe but there were indications of a "working petroleum system" which could only be confirmed by a planned exploration well.
President Emmerson Mnangagwa had on Thursday told reporters that Invictus had found oil and gas deposits in the Muzarabani area and had agreed to enter a production sharing arrangement with Zimbabwe once the project reached commercial production.
But in a statement to the Australian Stock Exchange, Invictus tampered Zimbabwe's expectations of an oil bonanza saying "an oil or gas discovery has not been made."
"The prospective resource estimate for the Muzarabani prospect relates to undiscovered accumulations which have both a risk of discovery and a risk of development," said Invictus.
"Although the Cabora Bassa Basin possesses all the elements for a working petroleum system, a discovery can only be confirmed through drilling of an exploration well."